Week 2 Fantasy Football DraftKings Contest and Suggestions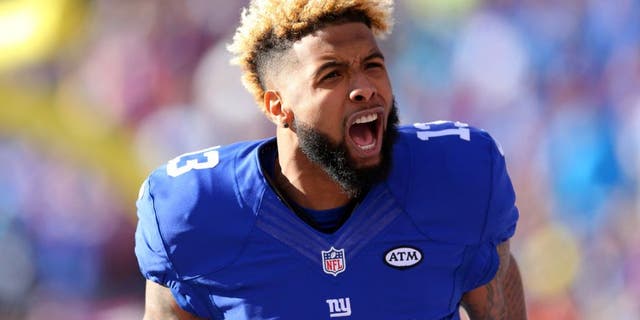 Every week, you can compete in a DraftKings contest against the fantasy football experts at FOX Sports. This week, we have a 75-person, $2 contest where the Top Five lineups win. Join by clicking the link below:
WEEK 2 DRAFTKINGS CONTEST WITH FOX SPORTS
Last week, antnbren won with a score of 211.82. That entry included 35+ points from four different players: Drew Brees (35.42), Spencer Ware (35.9), Brandin Cooks (36.4), and Willie Snead (35.2). From the winning lineup, Ware was the most common used player at 52 percent. Brees was only utilized in two percent of the entries.
Our own D.J. Foster finished in the money, earning the fourth-place result.
Adam Meyer's suggestions:
WR - Odell Beckham Jr., NYG ($9,500)
Last week, Amari Cooper tormented the Saints' defense to the tune of six receptions for 137 yards. Beckham's day wasn't as fruitful, but he did lead the Giants with 73 receiving yards. In 2015, OBJ had a monster game in New Orleans: 8 catches, 130 yards, and 3 TDs.
RB - Danny Woodhead, SD ($5,200)
With the unfortunate news of Keenan Allen being sidelined for the second consecutive season, Woodhead's value skyrockets. Last year, Allen was off to a hot start, registering 725 yards and four TDs in eight games. When he was put on season-ending IR with a kidney injury, Woodhead's production in the Chargers' offense grew. He averaged over five catches per game and scored five total touchdowns.
QB - Blake Bortles, JAC ($6,700)
Do you know who scored the third-most fantasy points among quarterbacks last week? Alex Smith. Do you know who he faced? The Chargers. San Diego allowed Smith to throw for 363 yards. Smith hit the 300-yard mark once in 2015 and one time in 2014. Bortles tallied the third-most fantasy points last year. Hit threw for 320 yards last week and yet he's the 13-most expensive option at QB this week.
D.J. Foster's suggestions to come later...