Kobe Bryant helicopter had special clearance to fly through foggy weather: report
The helicopter Kobe Bryant, his daughter and seven others were aboard when it crashed in California on Sunday was reportedly approved to fly through the dense fog even though the weather conditions were bad.
The helicopter was given a special flight clearance to fly through the fog from Orange County toward the Los Angeles area, which meant they could enter Burbank air space, The New York Times reported Monday, citing audio records between the pilot and Burbank Airport's air traffic control.
KOBE BRYANT LATEST IN LONG LIST OF AIR TRAGEDIES INVOLVING SPORTS FIGURES
A Federal Aviation Administration official told the newspaper that the special clearance would have allowed the pilot to fly around Burbank and Van Nuys but not from there onto Calabasas.
"A pilot is responsible for determining whether it is safe to fly in current and expected conditions, and a pilot is also responsible for determining flight visibility," the FAA official told The Times, adding that it would have been up to the pilot to determine that the weather was good enough to fly.
TIGER WOODS INITIALLY UNAWARE OF KOBE BRYANT'S DEATH AS FANS SHOUTED 'DO IT FOR MAMBA' AT HIM
Los Angeles police Sgt. Yvette Tuning, LAPD's Air Support Division Watch commander when the crash occurred, told the newspaper that police helicopters don't tend to fly under those conditions. She said while the weather has been good most of the winter, she knew that police helicopters were not going to operate in the fog that overtook the Los Angeles basin.
"But yesterday when I came to work I immediately saw it as I came down into the valley, that it was just socked in," she said. "So I already knew [LAPD Air Support] weren't going to be flying unless it burned off quick. And it did not burn off quick."
Officials in Los Angeles said late Sunday that dense fog likely played a role in the crash. Several experts pointed to the poor flying conditions in the area and said fog will likely play a key part in the investigation, the Los Angeles Times reported.
The Los Angeles County Medical Examiner's Office announced three bodies were recovered from the scene but have not identified the remains.
The Sikorsky S-76 helicopter went down in Calabasas, about 30 miles northwest of downtown Los Angeles.
KOBE BRYANT EXPECTED TO JOIN STAR-STUDDED BASKETBALL HALL OF FAME CLASS AFTER TRAGIC DEATH, CHAIRMAN SAYS
"The weather conditions did not meet our minimum standards for flying," Josh Rubenstein, a spokesman for the Los Angeles Police Department, told the Los Angeles Times. He pointed out that the department's Air Support Division did not fly helicopters early on due to the conditions.
Around the time of the crash, L.A. Times' Richard Winton reported that the mountains were "fogged in."
"It [didn't] sound right and it was real low. I saw it falling and spluttering. But it was hard to make out as it was so foggy," Jerry Kocharian, a witness, told the Los Angeles Times.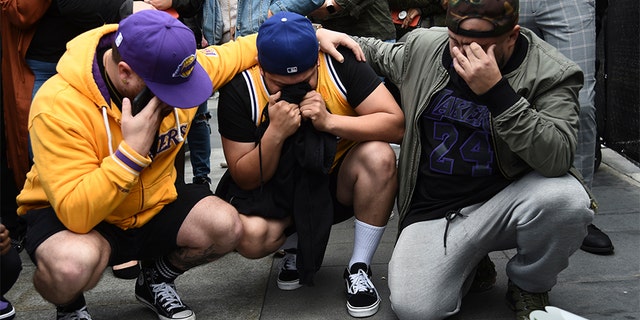 "You could hear it – thump, thump, thump – and then a loud thud," Pastor Bob Bjerkaas, who was teaching Sunday school at the Church in the Canyons, told USA Today. His wife ran out and saw a cloud of gray billowing from the mountains, the report said. Bjerkaas said it was "dense."
"My guess is he was flying low," he said.
Dr. Jonathan Lucas, the Los Angeles County medical examiner, said the rugged terrain complicated efforts to recover the remains. He estimated it would take at least a couple of days to complete that task before identifications could be made.
CLICK HERE FOR MORE SPORTS COVERAGE ON FOXNEWS.COM
Bryant's helicopter left Santa Ana in Orange County, south of Los Angeles, shortly after 9 a.m. and circled for a time just east of Interstate 5, near Glendale. Air traffic controllers noted poor visibility around Burbank, just to the north, and Van Nuys, to the northwest.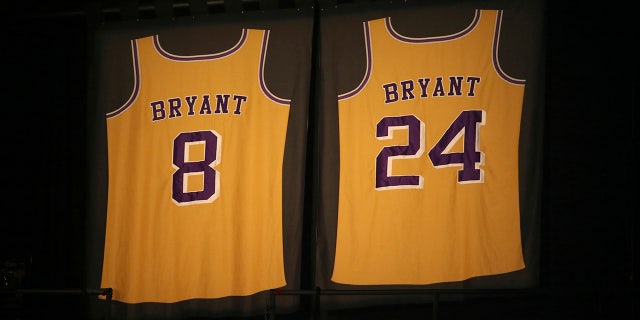 After holding up the helicopter for other aircraft, they cleared the Sikorsky S-76 to proceed north along Interstate 5 through Burbank before turning west to follow U.S Route 101, the Ventura Highway.
Shortly after 9:40 a.m., the helicopter turned again, toward the southeast, and climbed to more than 2,000 feet. It then descended and crashed into the hillside at about 1,400 feet, according to data from Flightradar24.
When it struck the ground, the helicopter was flying at about 184 mph and descending at a rate of more than 4,000 feet per minute, the data showed.
Federal transportation safety investigators were on their way to the scene. Among other things, they will look at the pilot's history, the chopper's maintenance records and the records of its owner and operator, said NTSB board member Jennifer Homendy at a news conference.
The Los Angeles County Sheriff's Office said in a Sunday afternoon press conference there were nine people listed on the helicopter's manifest and all were believed to be dead.
Fox News' Travis Fedschun and the Associated Press contributed to this report.