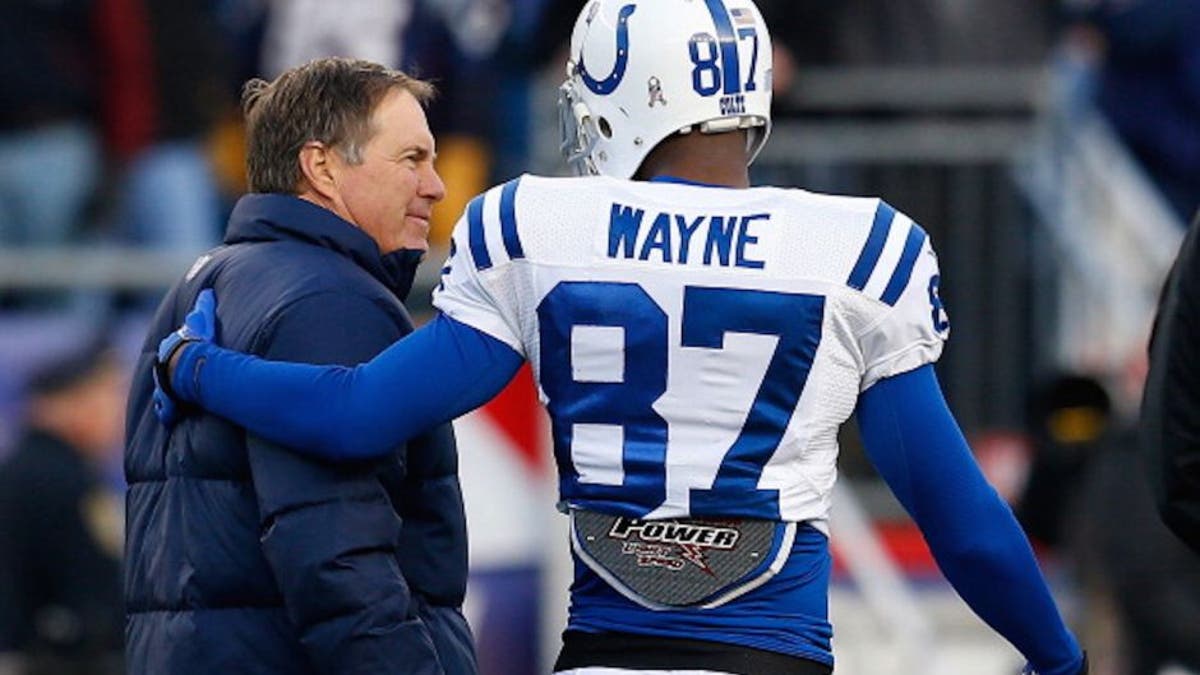 The New England Patriots signed a familiar foe to reinforce their wide receiver group in Reggie Wayne as they made the addition official on Tuesday.
For both Wayne and head coach Bill Belichick, there's always been mutual respect, which led him to sign with New England.
"You have to respect what he's done in the league over the years, and you know I was on the opposite side," Wayne told reporters on Tuesday, via MassLive. "You see that from afar, and that's what you want. You want to be part of that....Pro Bowls, before the games, after the games. It was always mutual respect (with Bill Belichick). He's one of the best ever."
Since Wayne signed with the Patriots, it's been nothing but praise from Belichick, former teammates, and his new teammates. It's no surprise, considering what Wayne has done over the course of his career. But it's not about numbers for Wayne -- it's about winning, and that's what drew him to New England.
"Oh yeah, there were a lot of serious calls from some good teams," Wayne said, via Mike Reiss of ESPN. "Felt like this was the best place.
"It's, like I said earlier, it's one of those things where you're a free agent and you get calls and you just sit down and put your head together and talk to your agent and figure out what's best."
By joining the Patriots, Wayne will be fortunate enough to get the opportunity to play with Peyton Manning, Andrew Luck, and Tom Brady -- something not many can say they've done.
"[Brady is ] one of the best to ever do it," he said. "Tom has definitely welcomed me here. It's outstanding, man. Not everyone can say they've had this journey that I've had."
Wayne will bring a veteran presence to a depleted wide receiver group in New England. Julian Edelman and Brandon LaFell have missed just about all of training camp with injuries, leaving question marks on the outside. Wayne will look to answer those questions and make an impact for the Patriots this season.
(h/t MassLive)