WATCH: UCLA's Josh Rosen gives Bruins life with incredible 37-yard TD run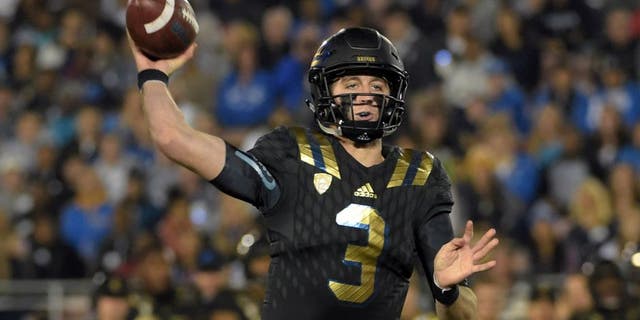 NEWYou can now listen to Fox News articles!
Josh Rosen's late-game heroics were almost enough to help the Bruins knock off the Cougars. Kirby Lee USA Today
Josh Rosen tried to single-handedly carry UCLA to a victory on Saturday night at the Rose Bowl.
Trailing 24-19 late in the fourth quarter, Rosen took a snap from his 37-yard line with less than 90 seconds remaining in the game.
Rosen scrambled around before finding a hole to run through to his right. The true freshman found a ton of green grass in front of him and sprinted all the way to the end zone.
The Bruins would go on to convert a two-point conversion, giving them a 27-24 lead. However, the Bruins would go on to lose 31-27 following Luke Falk touchdown pass with three seconds left.