Watch Timberwolves rookie Kris Dunn drop a ridiculous dribbling move on Shabazz Napier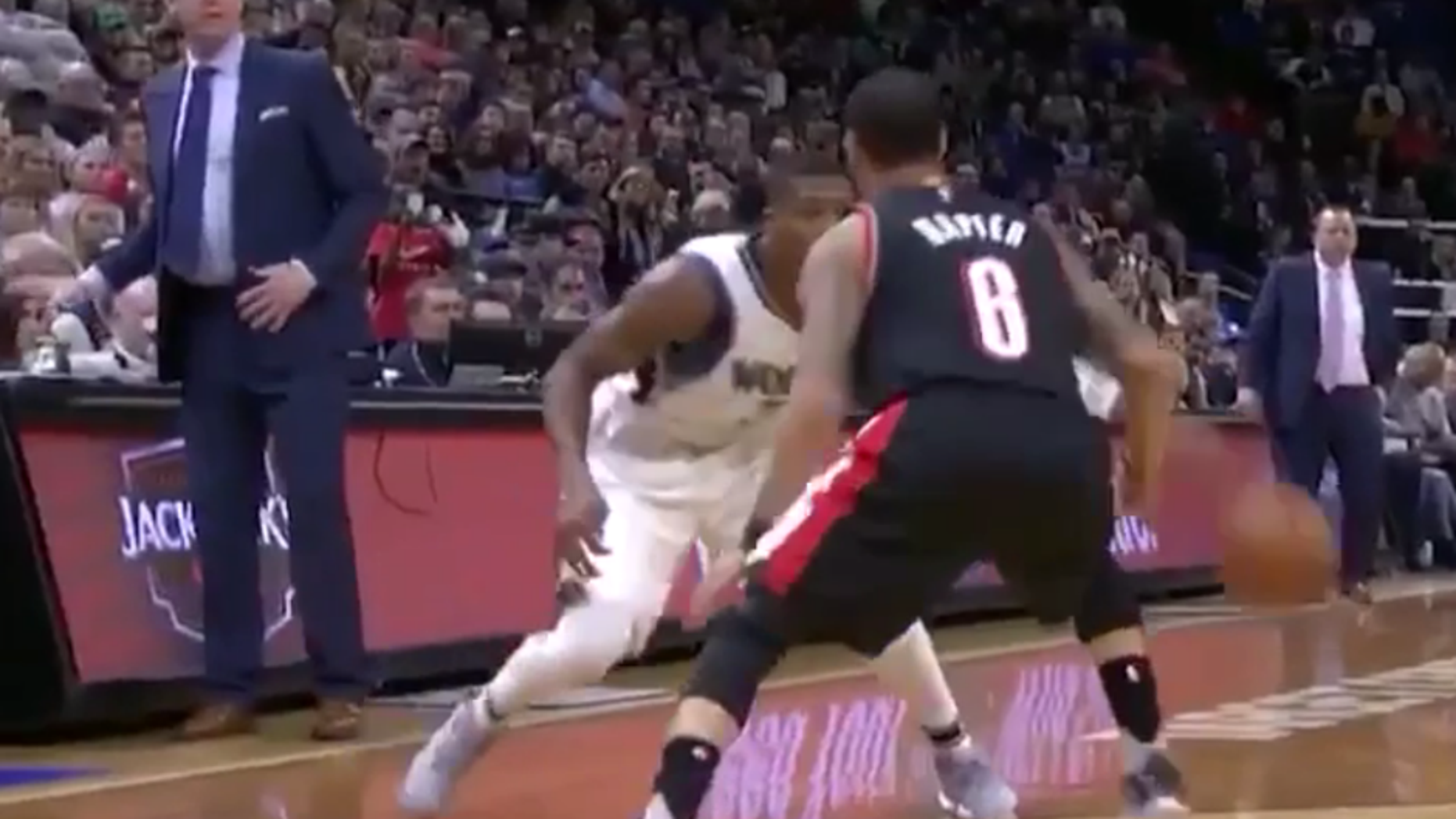 On Sunday evening, the short-handed Portland Trail Blazers defeated the Minnesota Timberwolves by a score of 95-89. While the victory is certainly what counts the most, the Timberwolves did have a moment of glory as their star rookie guard Kris Dunn unleashed an eye-popping dribbling move usually reserved for the glory days of the AND 1 Mixtape Tour -- bouncing the ball around a Trail Blazers defender, (Shabazz Napier) gathering it, and passing mid-air to an open teammate:
Premeditated or by accident? Answer: who cares.
P.S. We are pleased to inform you that Gorgui Dieng did in fact make the shot.