Watch: Randy Johnson gives thanks to Mariners in Hall of Fame induction speech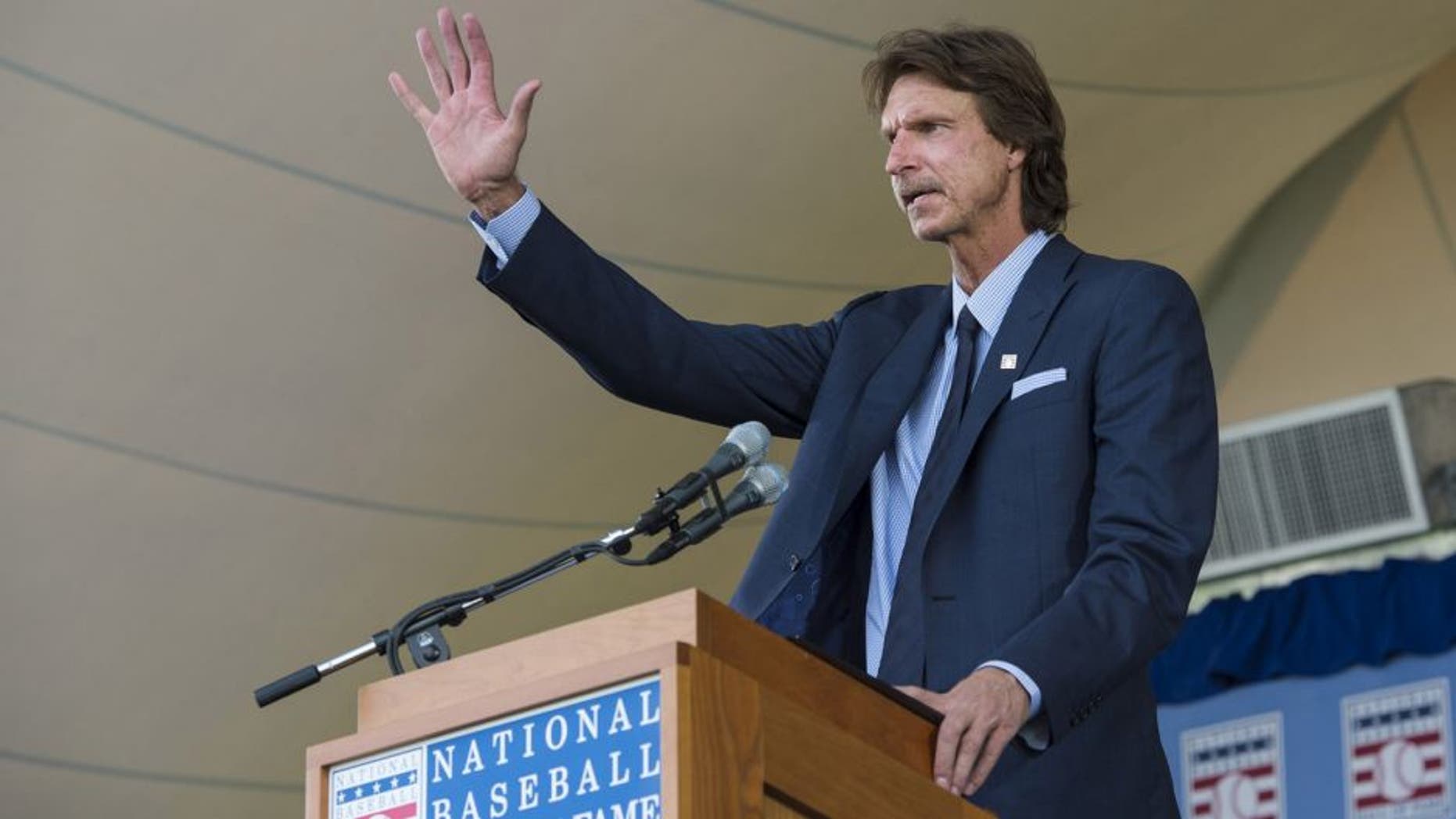 Randy Johnson may have entered the Hall of Fame wearing an Arizona Diamondbacks cap on Sunday afternoon, but that doesn't mean he abandoned his roots.
The 'Big Unit' delivered an all-encompassing acceptance speech at the National Baseball Hall of Fame in Cooperstown, giving due credit to the 1989 trade that sent him from the Montreal Expos to the Seattle Mariners.
As he said in his speech, the trade was a formative moment in his career: "The trade to Seattle set my career in motion. It was my apprenticeship, 10 years there. I played with Ken Griffey Jr., Edgar Martinez, Omar Vizquel, Dan Wilson and so many more. Ken Griffey Jr. will surely be here next year."
In his 10 years with the Mariners, Johnson went 130-74 with a 3.42 ERA, racking up 2,162 strikeouts in more than 1,838 innings of work.
Here's his acceptance speech in its entirety:
And here's a video put together by the Mariners and shared on their Twitter account:
It was a big moment in a big day for the Mariners' organization, even if he chose to wear another club's hat.
(h/t MLB.com)