WATCH: Randall Cobb gives Packers a much-needed spark with 53-yard TD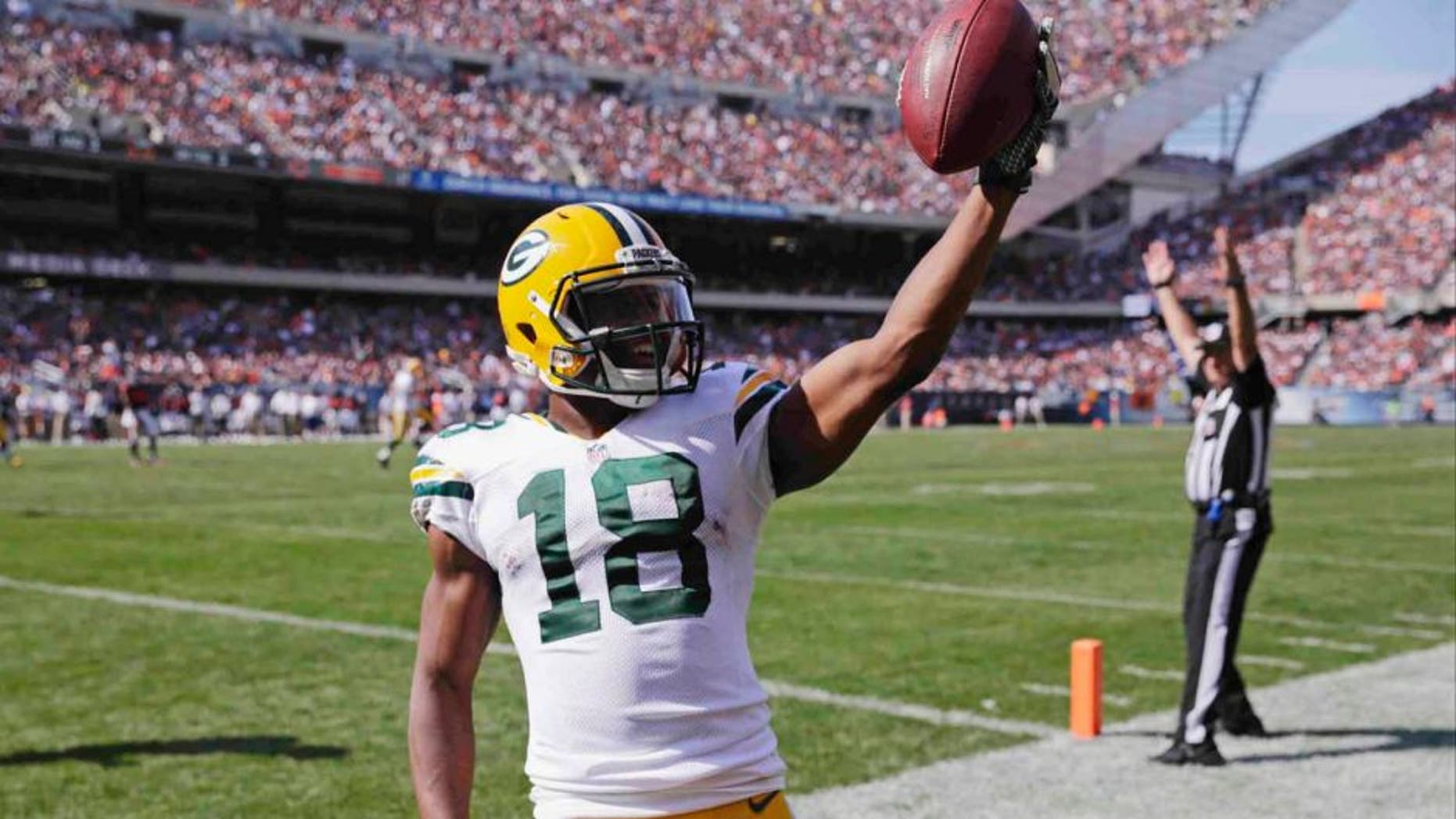 Packers WR Randall Cobb exploded down the sideline in an attempt to lift his team. Charles Rex Arbogast Associated Press
The Green Bay Packers' offense hasn't looked like itself lately. Quarterback Aaron Rodgers has struggled to connect with his pass-catchers consistently. Pro Bowl receiver Randall Cobb has been particularly unproductive this season.
Down by 20 in the second half of Sunday's game against the Carolina Panthers, Cobb provided the Packers with a much-needed explosive play when he sprinted down the left sideline for a 53-yard touchdown reception. Watch a video of his blazing catch-and-run below, courtesy of the NFL's official Twitter account.
Ryan Wood of Press-Gazette Media pointed out just how rare these types off plays have been for Cobb this year.
After losing to the Denver Broncos in embarrassing fashion, Cobb shouldered a lot of the blame for Green Bay's offensive struggles. Although the Packers were still trailing after this score, the $40 million receiver displayed his desire to make a difference.
MORE NEWS: Want stories delivered to you? Sign up for our NFL newsletters.