WATCH: Raiders' Michael Crabtree owns all your jump balls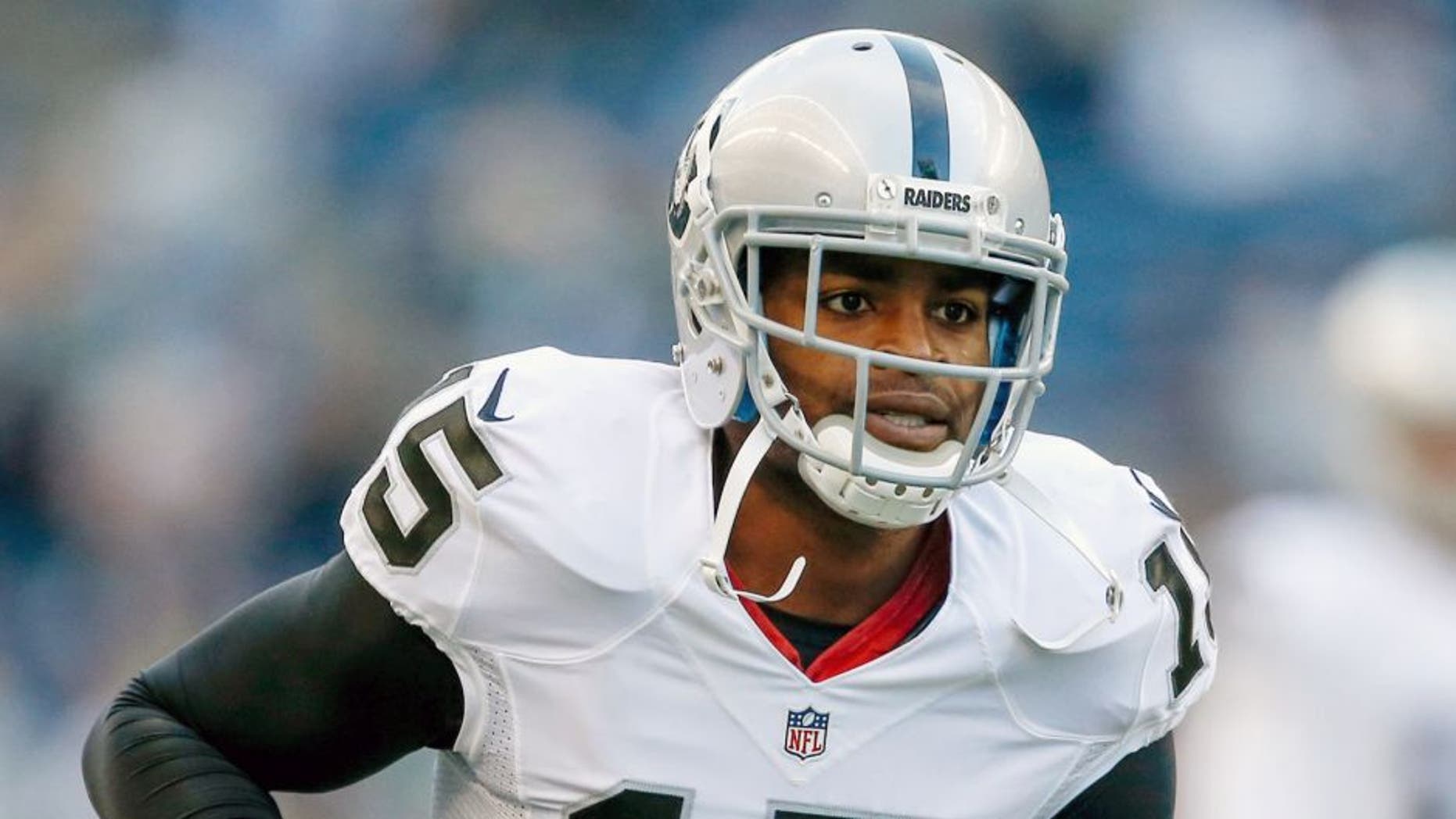 Let's start calling Michael Crabtree what he really is: A 1A receiver in a top-five passing offense. Otto Greule Jr. Getty Images
Michael Crabtree knows exactly where you can put a season's worth of "washed up" comments.
He's a Raider now. And the former 49ers star is still capable of making plays on the football like this one against the Pittsburgh Steelers at Heinz Field:
Crabtree can go up and make a play on a ball like no one's business. He basically outmuscled two Steelers to snatch a floating pass in the front of the end zone.
It's tough to tell who's the true No. 1 receiver for Oakland sometimes. Crabtree makes that call even closer with a catch like that.
(h/t NFL on Twitter)