WATCH: Patriots fans celebrate game-winning FG on flight to Boston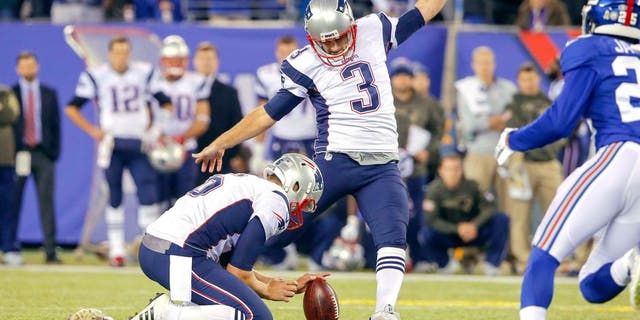 NEWYou can now listen to Fox News articles!
This plane full of Patriots fans went wild after the game-winning field goal. Jim O'Connor USA TODAY Sports
There's nothing like watching your team win at 39,000 feet. Thanks to technology, this plane full of Patriots fans was able to join the fun and watch the end of the game on Sunday, which of course New England won thanks to Stephen Gostkowski's game-winning 54-yard field goal.
As expected, the huge group of fans went absolutely nuts upon seeing the game-winner, erupting in a massive celebration as their team remained undefeated.
The flight was headed back to Boston, so it's not surprising that there were more Patriots fans than not. And if there were Giants fans on the plane, they were probably fairly quiet and not seen celebrating in the video.