Watch out, Peyton: Osweiler leads 5 scoring drives as Manning sits out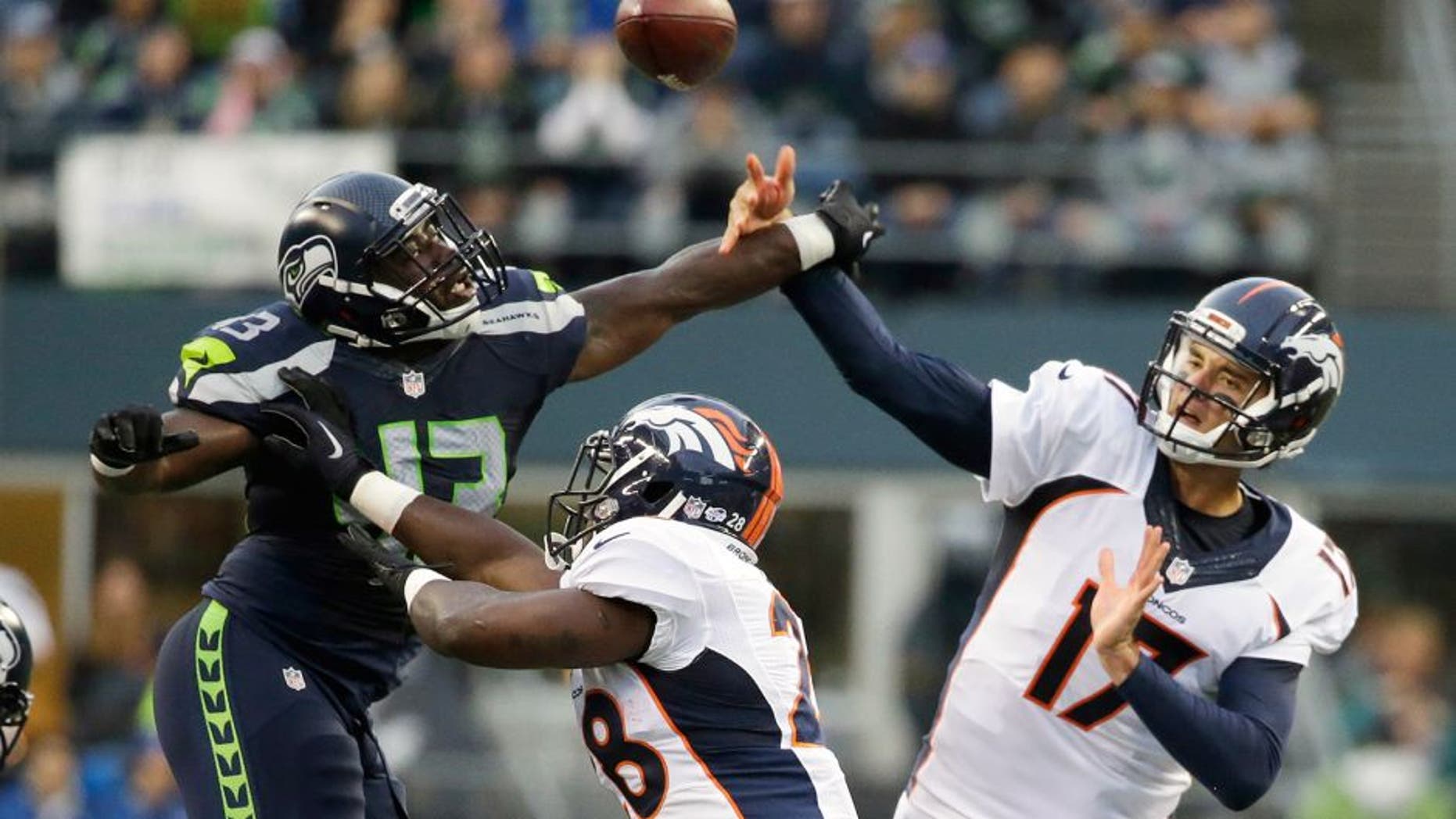 SEATTLE -- Brock Osweiler completed 15 of 20 passes for 151 yards and a touchdown, leading Denver to scores on all five first-half possessions as the Broncos opened the preseason with a 22-20 win over the Seattle Seahawks on Friday night.
Starting in place of Peyton Manning, who went through pregame warmups but was just a spectator, Osweiler finished with a 112.7 rating. He capped his night with a 17-yard touchdown pass to tight end Virgil Green late in the first half for a 19-10 Broncos lead. Denver's offense finished with 240 yards in the first half, although much of that came with most of Seattle's starting defense standing on the sideline.
Seattle quarterback Russell Wilson was in for two series and completed his lone pass attempt, a 12-yard connection with new tight end Jimmy Graham. Seattle's biggest highlight was rookie Tyler Lockett's 103-yard kickoff return for a TD.