Watch Odell Beckham Jr. shout out Michael Jackson by nailing 'Thriller' dance after TD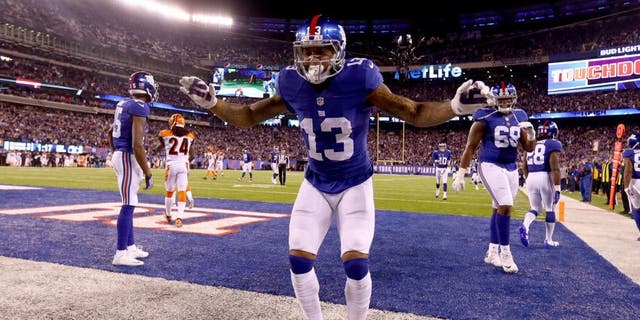 Odell Beckham Jr. wasn't even born when Michael Jackson's "Thriller" took over the charts in the early 80s, but the New York Giants star wideout definitely knows MJ's iconic dance.
After hauling in a 10-yard touchdown pass from Eli Manning to give the Giants a 14-10 lead just before halftime, Beckham paid tribute to Jackson with this perfect rendition.
Beckham had a big first half, hauling in eight catches for 79 yards and that touchdown. He also became the fastest player in NFL history to reach 3,500 receiving yards, needing just 36 games.