WATCH: McElwain offers challenge to Florida crowd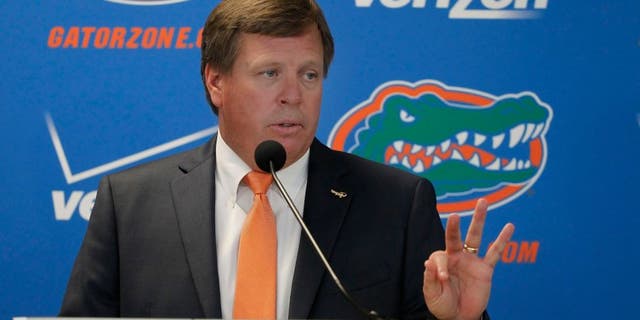 NEWYou can now listen to Fox News articles!
A win against Vanderbilt will clinch the SEC East Division on Saturday Kim Klement USA TODAY Sports
Florida is sitting on the precipice of a very special season.
Ranked No. 10 in the first installment of the College Football Playoff Rankings, the Gators are one victory away from clinching the SEC East Division. Did anyone see this coming -- especially with the suspension to starting quarterback Will Grier, and the coaching change this past offseason?
It's truly been a magical season thus far for those in "The Swamp," and it can continue this upcoming Saturday against Vanderbilt at home.
With the significant implications surrounding this weekend's game, head coach Jim McElwain is calling on his crowd to make some noise and support the Gators even more than its been doing in '15.
In terms of expectations, McElwain is reveling in the success his team has had. "I don't downplay it," said McElwain. "They should be excited about the noise that they're making."
If the crowd can match that "noise," the Gators will likely clinch its first division title since 2012.