Watch Mark Dantonio dance after Michigan State's miraculous win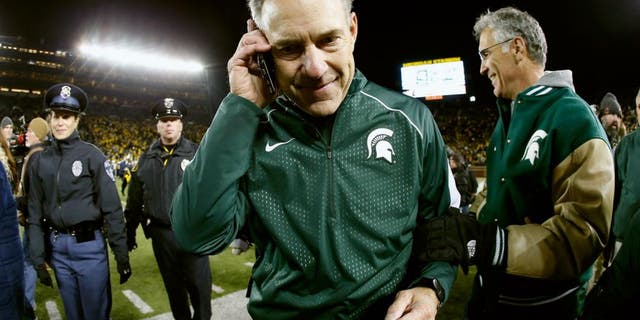 Mark Dantonio had a lot to smile about Saturday. Christian Petersen Getty Images
Michigan State football coach Mark Dantonio might not care if he is thought of as a curmudgeon outside his locker room.
He has shown time and again he knows how to relate to his players, and he did so again Saturday after the Spartans' miraculous win over in-state rival Michigan on an improbably last-play fumble return for a touchdown.
What better time to get down in the locker room?
(H/T SpartanDigest)