WATCH: Julian Edelman puts two Colts defenders in spin cycle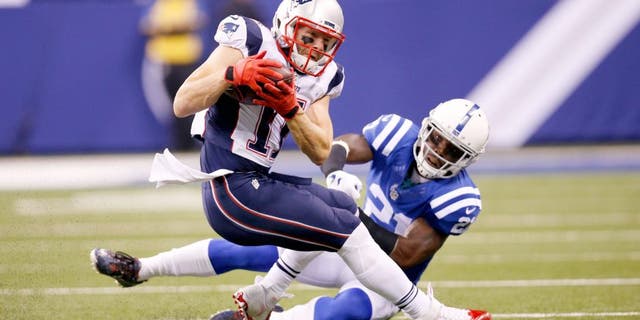 NEWYou can now listen to Fox News articles!
Julian Edelman made two defenders miss en route to a fourth-down conversion against the Colts. Joe Robbins Getty Images
Bill Belichick has never been shy about going for it on fourth down, and for the most part, it works. On Sunday night against the Indianapolis Colts, Belichick was nearly outsmarted by two defenders who were well prepared for his trick play.
The New England Patriots were on the Colts' 36-yard line with 1:46 left in the first half and facing a fourth-and-1, so Belichick pulled a trick out of his sleeve and ran a quick handoff end-around with Julian Edelman.
The Colts were ready, but they weren't prepared for Edelman's ridiculous spin move. Edelman stopped in his tracks, spun away from two defenders and crawled his way past the markers for a first down.
Edelman is showing why he's one of the toughest guys to bring down in the open field. He'd finish the game with six catches for 50 yards and a touchdown, but this two-yard run may have been the most important.
MORE NEWS: Want stories delivered to you? Sign up for our NFL newsletters.