Watch Jordan Morris' first professional goal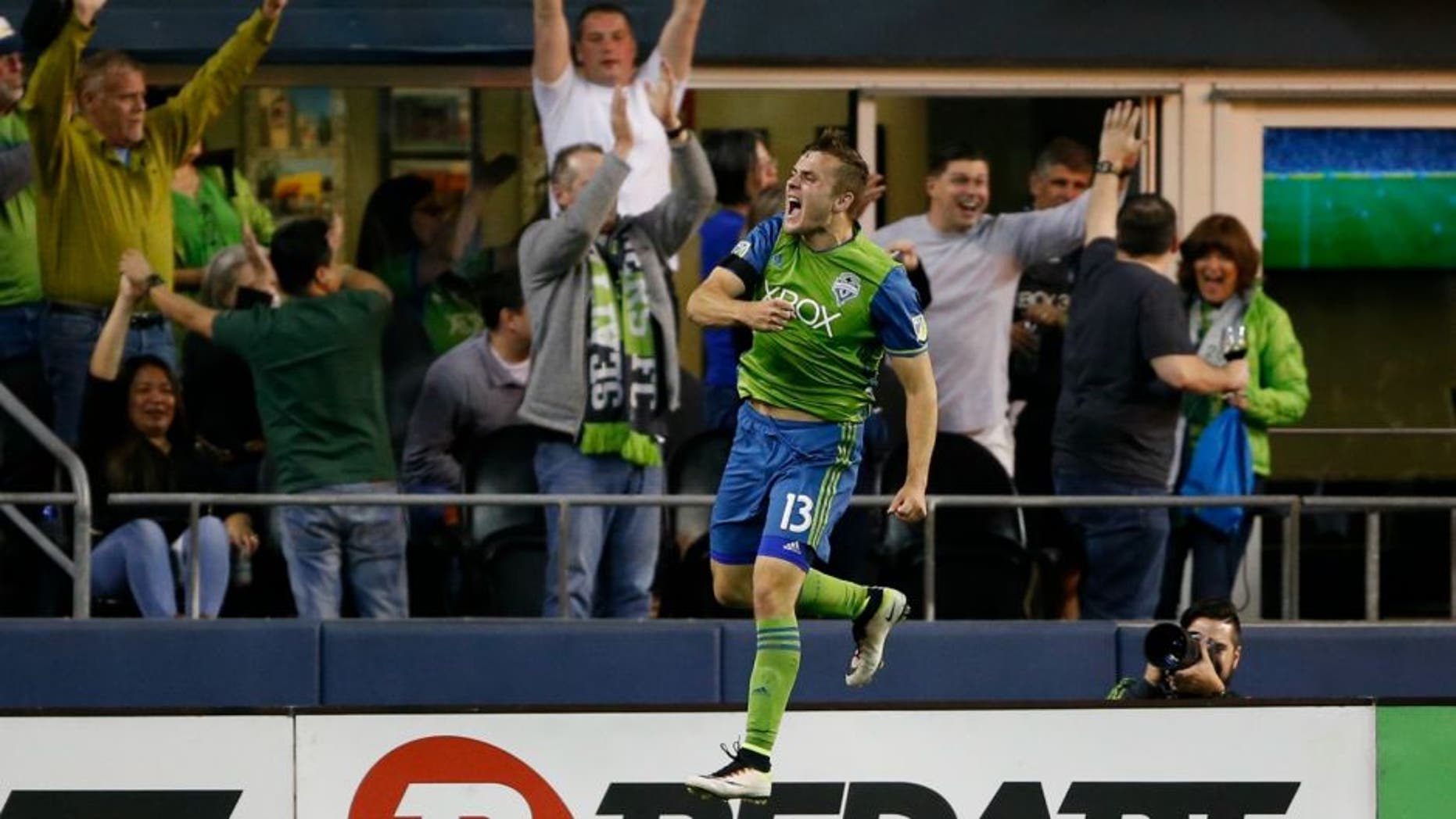 Jordan Morris entered MLS with a lot of hype. Maybe it was too much hype, but fair or not, expectations were sky high.
So when Morris failed to score in his first seven matches for the Sounders - five in MLS play, two in the CONCACAF Champions League - there were some raised eyebrows*. But you can put those eyebrows down. Morris scored what proved to be the winning goal in the Sounders' 2-1 win over the Philadelphia Union to open his professional account.
Morris' goal wasn't the most spectacular and Andre Blake certainly helped out with some poor positioning, but that doesn't mean that the rookie didn't do a good job. That's a good first touch and quick, clinical finish from the youngster.
The Sounders envision Morris doing more of exactly what he did on this goal. Morris' strengths are his speed, awareness and good finishing. That goal had all three. It may not be the most scintillating trio of skills, but they can make for a potent goalscorer.
Morris finally has his first goal. We'll see how many more he can pile on now.
* God forbid a 21-year-old rookie take a month or two to get his feet under him.