WATCH: Highlights from St. John's 64-46 exhibition win over Sonoma State 46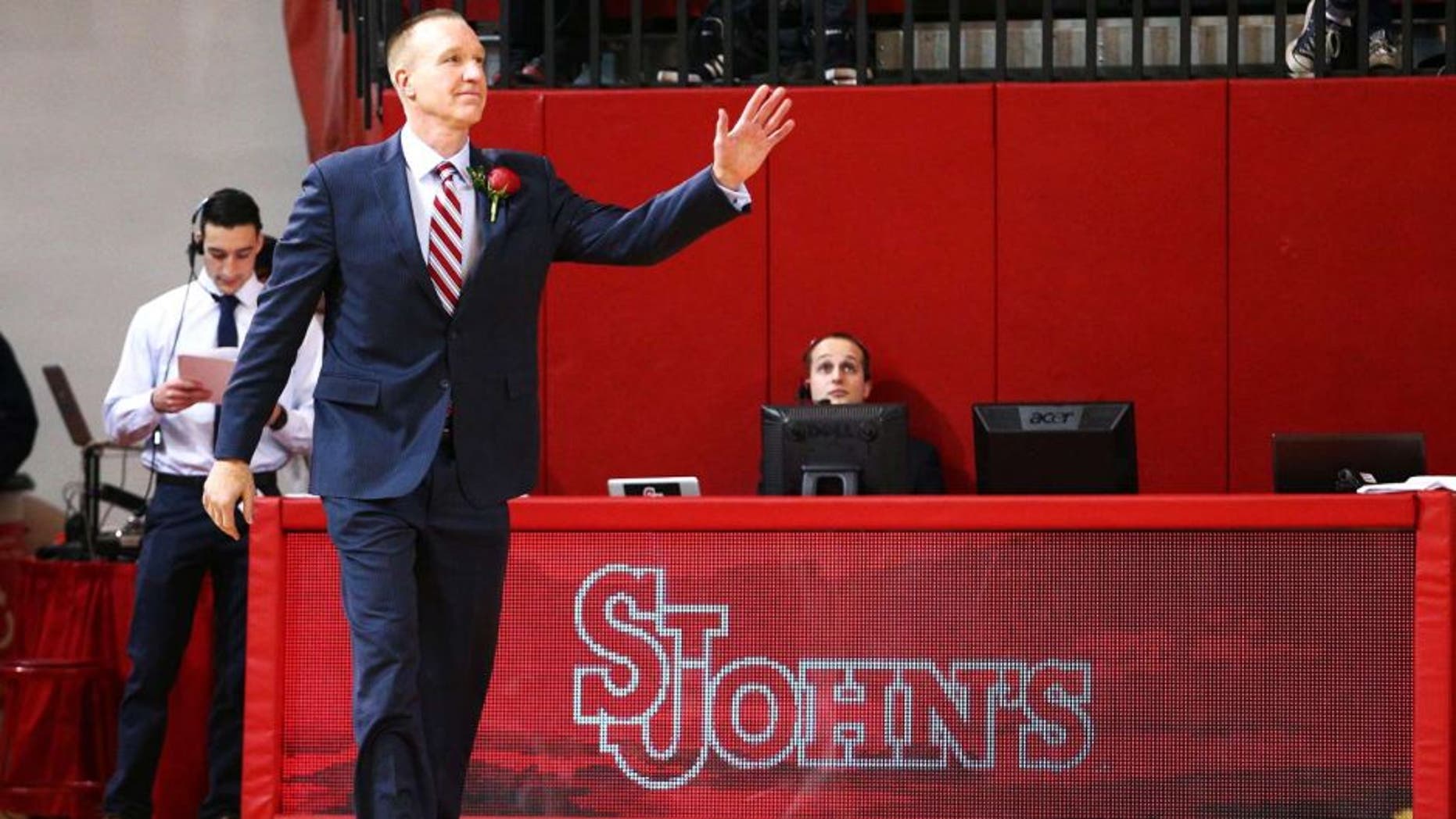 Chris Mullin's team bounced back from an embarrassing loss on Friday night Brad Penner Brad Penner-USA TODAY Sports
St. John's bounced back from an embarrassing loss in its first preseason game to defeat Sonoma State (California), 64-46, on Saturday night at Carnesecca Arena.
Freshman forward Yankuba Sima led the Johnnies with 16 points and 16 rebounds. Christian Jones recorded 13 points and 11 boards for the second straight game.
"I thought we had two really good practices that were very intense. One focused on defense, one focused on offense and the carryover was there," St. John's head coach Chris Mullin said after the game. "I am pleased with how we bounced back. We put good work in [practice] and were able to transfer some of that into a game situation."
On Wednesday, the Red Storm lost to St. Thomas Aquanis, a Division II school from Sparkill, New York, by 32 points.
MORE NEWS: Want stories delivered to you? Sign up for our College Basketball newsletters.
St. John's opens the regular season on Friday against Wagner on Friday.