Watch: Fan tries to rip foul ball out of A-Gon's mitt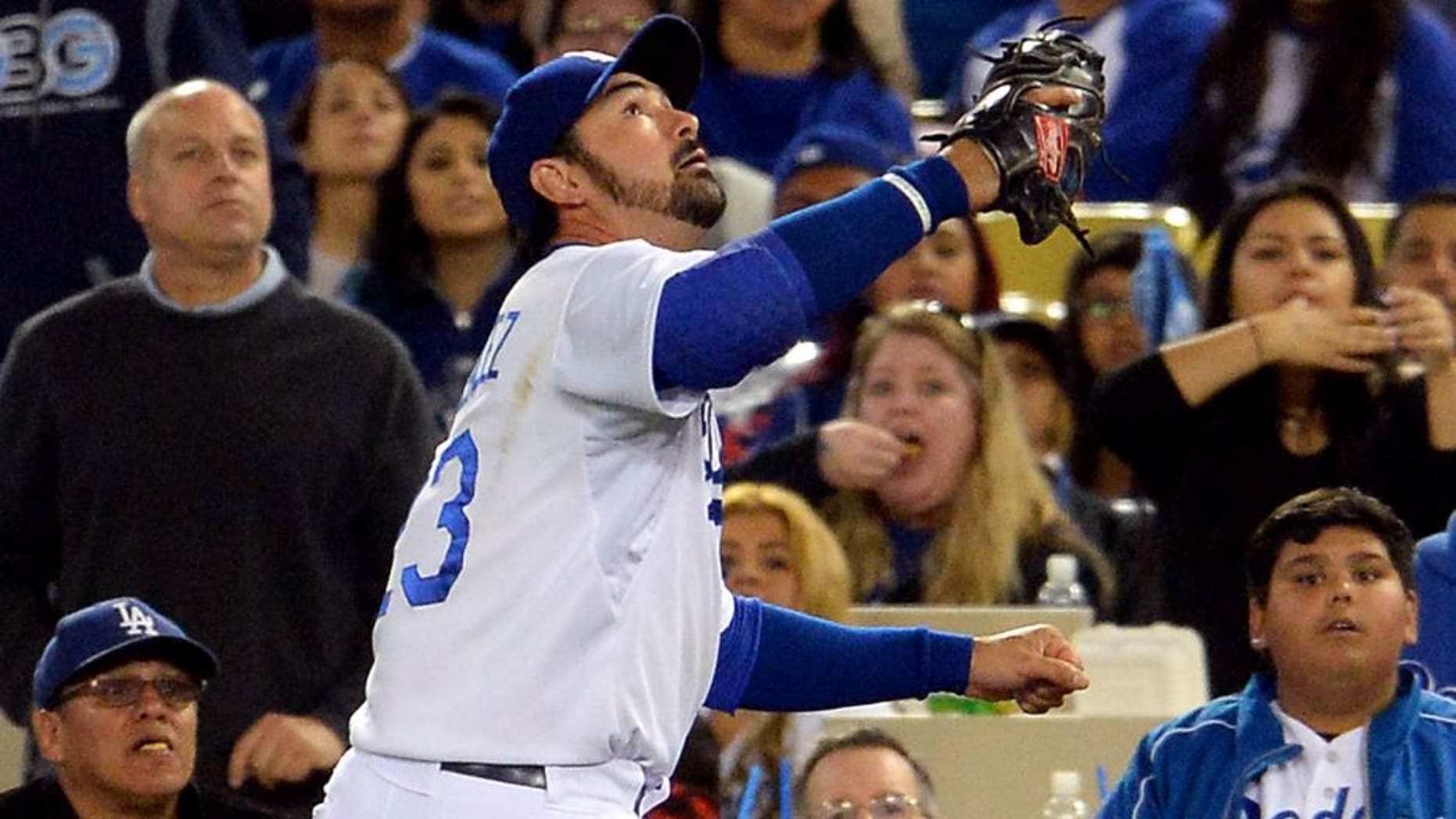 After what happened to him earlier this season, there was no way Adrian Gonzalez was letting go of a nice catch he made while leaning over the railing to the first-base stands on Monday night.
In the fifth inning of the Dodgers' 4-1 win over the Rockies at Dodger Stadium on Monday, Gonzalez recorded an out in foul territory that legendary announcer Vin Scully thought was "doubtful," although it ended up being more of a struggle for him for reasons that had nothing to do with his athletic ability or physics.
After Gonzalez corralled the ball, a fan sitting in the front row down the first-base line wearing a Red Sox hat tried to the rip the ball out his glove as if he were attempting to pry open an oyster to retrieve a pearl.
Despite the fan's attempt to swipe a souvenir, A-Gon held onto the ball and recorded the out.
Gonzalez gave the fan, who was later removed from his seat by ushers, a dirty look as he returned to his position and received the support of Dodger fans, who showered the obstructing fan in boos.
This isn't the 33-year-old first baseman's first incident with a fan this season, as he was robbed of making a catch by a fan in Chicago holding a baby in June.
The play was reviewed and eventually ruled an out because of fan interference.
Of course, while grown men are attempting to steal balls from Gonzalez, some young fans don't seem to care about taking home a ball as a souvenir, as we saw only an inning before A-Gon's struggle with the fan at Dodger Stadium on Monday.
Scully's commentary, as always, is priceless.