Watch England's U-20 team score a cringeworthy own goal that is vintage Three Lions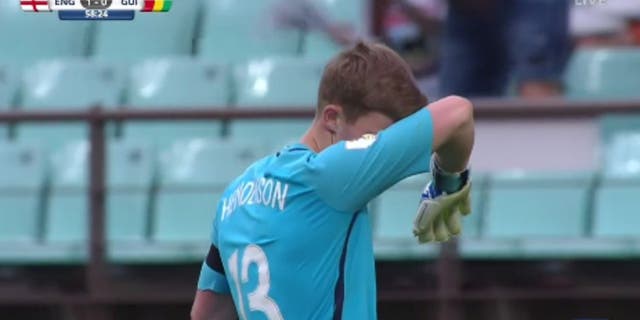 Part of the beauty of the U-20 World Cup is that it's safe to expect the unexpected. Who thought Venezuela would be ahead of Germany in their group two matches in, for example? The players involved are undeniably talented, but they're largely unseasoned.
That combination of talent while still learning the ropes leads to goals like the one above, where England's youngsters managed to concede an own goal from just shy of midfield against Guinea. FiyakoTomori's backpass is ill-advised, but Three Lions goalkeeper Dean Henderson has to do better there.
Seeing as they're so young, I'll spare them the kind of roasting that would be coming their way as full-fledgedinternationals -- but still, that kind of play has to hurt. There's a touchy history to consider, too. England has a not-so-great legacy of boneheaded errors from their netminders. Joe Hart in the Euros against Iceland. Rob Green vs. the United States in the 2010 World Cup. The list goes on.
The match wound up a 1-1 draw, but it didn't doom England in the tournament. They still control their own fate in Group A, where a result against South Korea in their next match ensures they'll advance. Here's to hoping there's no carryover from the lapse in concentration.