WATCH: Cubs' Anthony Rizzo makes incredible grab, lands in stands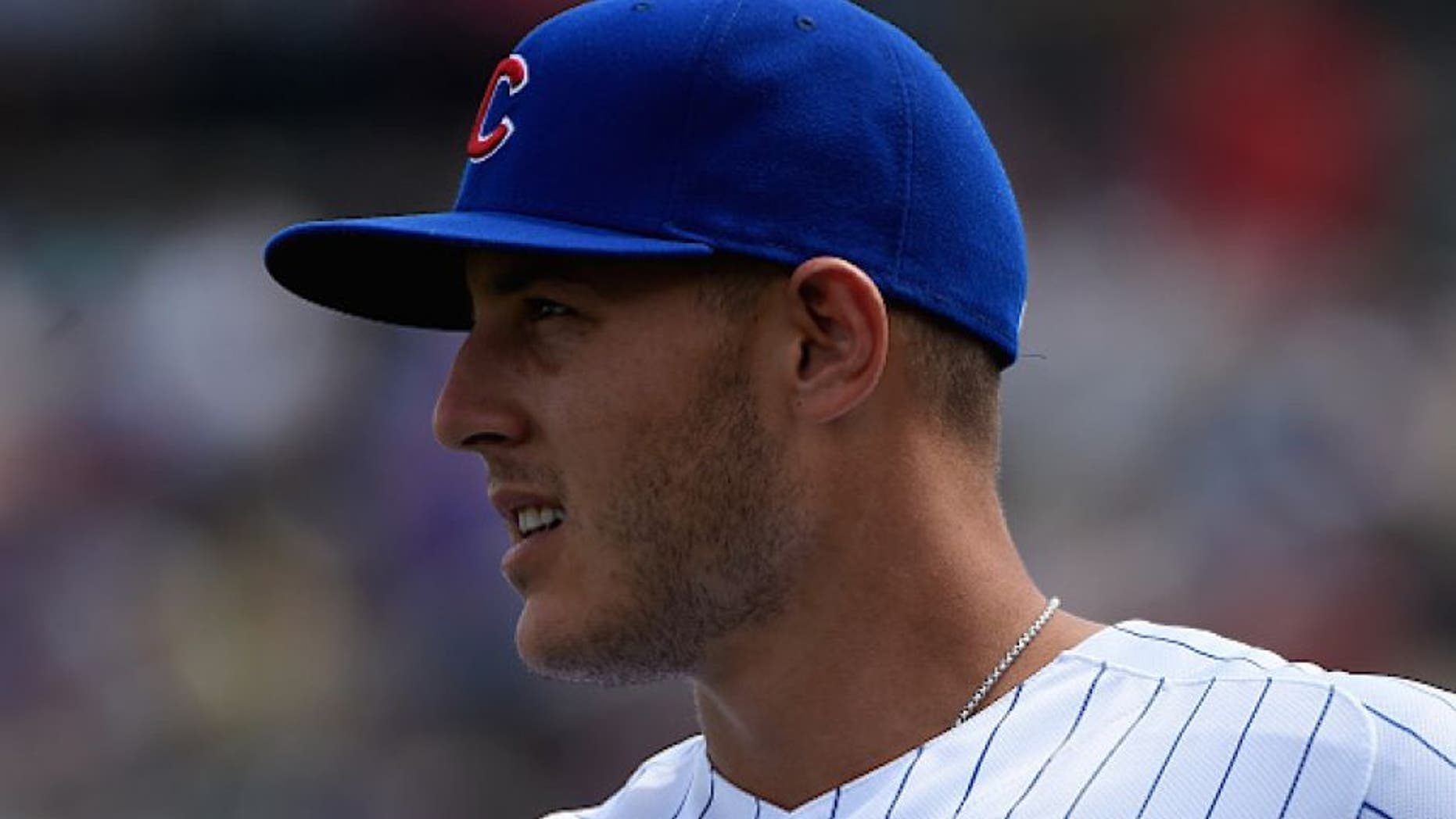 Cubs first baseman Anthony Rizzo made a spectacular, outstretched catch into the stands and then landed in the second row upon where the Wrigley Field faithful congratulated him with back pats all around while one woman looked on as if she couldn't believe what she had just seen.
The remarkable play started with Milwaukee Brewers slugger Ryan Braun sending a high pop into foul territory off first base. As it drifted toward the stands, Rizzo tracked it the tarp rolled up against the brick wall separating the field from the stands. Rizzo hopped onto the tarp, planted his left foot on the cement top of the brick wall that separates the field from the stands, stretched into the stands, made the catch and then landed in the crowd.
Initially it was ruled a no-catch, presumably because the umpires believed his left foot was out of the boundary of play. After a lengthy meeting of the umpiring crew, the play was indeed ruled an out.
Just watch it for yourself.
(h/t MLB.com)