Watch Cincinnati Reds' Scooter Gennett crush 4 homers against Cardinals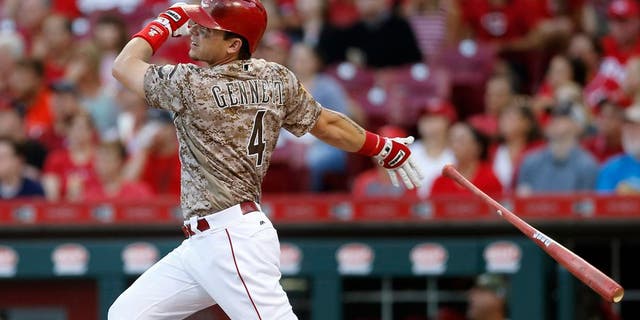 NEWYou can now listen to Fox News articles!
Scooter Gennett just did something that only 16 MLB players have ever done before. The Cincinnati Reds outfielder hit four homers -- including a grand slam -- in Tuesday night's game against the St. Louis Cardinals.
Gennett drove in a career-high ten runs in eight innings in the Reds' 13-1 victory over the Cards.
The last Reds player to hit three homers in a game was Joey Votto, who did it on June 9, 2015, against the Phillies. Gennett is also the first Reds player with eight RBI in a single game since Ken Griffey Jr. on July 8, 2000, against the Cleveland Indians.