Watch: Carlos Gomez impresses himself after another great catch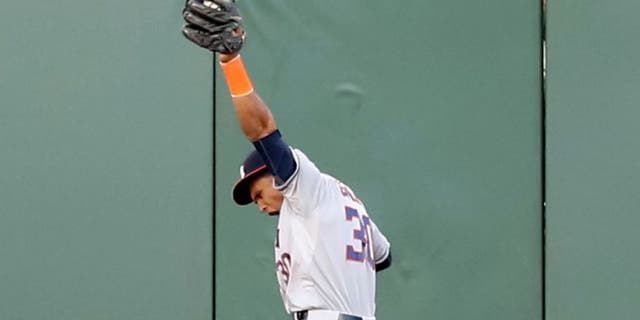 NEWYou can now listen to Fox News articles!
The Houston Astros may be going through a tough road trip (they're 1-7 through eight games after Tuesday's loss), but new outfielder Carlos Gomez is putting forth his best effort to turn things around.
On Tuesday at AT&T Park, Gomez added another notch to his belt of amazing defensive plays by reeling in a deep drive to dead center field off the bat of San Francisco Giants rookie Matt Duffy:
Gomez routinely makes nearly impossible catches look easy, but even he had to stop for a second and take note of what he'd just done:
All in a day's work for one of the flashier outfielders in the game today.