WATCH: Bryce Treggs wins tip drill, catches 80-yard TD pass vs. Oregon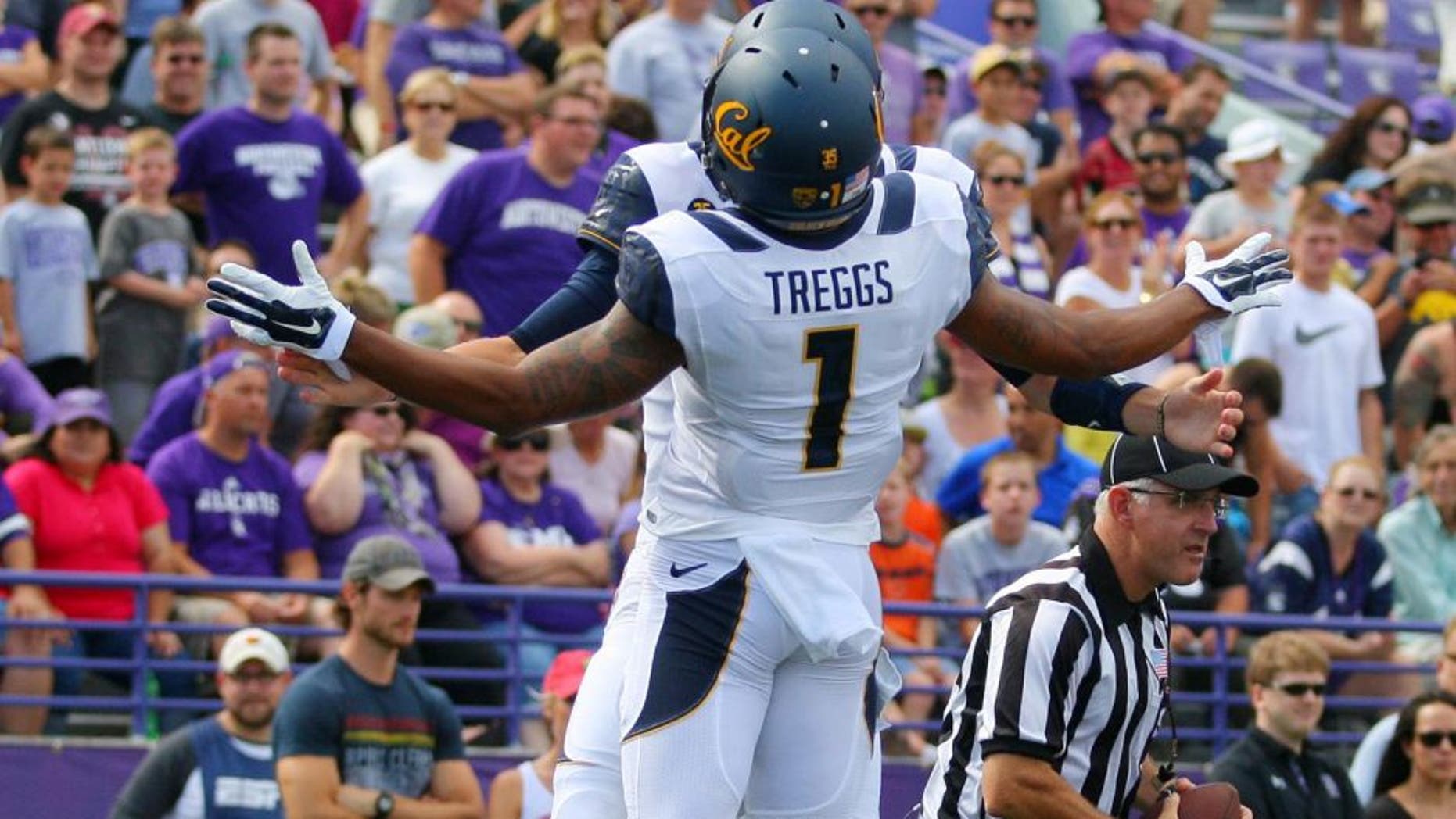 Bryce Treggs helped the Bears get back into the game vs. Oregon. Dennis Wierzbicki USA Today
Trailing 41-21 late into the fourth quarter against Oregon on Saturday night in Eugene, the Bears were in need of a huge play. Cal QB Jared Goff and receiver Bryce Treggs delivered.
Goff dropped back and fired a bomb to Treggs, who got caught up with an Oregon defender. Treggs and the defender tipped the ball and Treggs came down with the ball. Seconds later he found the endzone to cut Oregon's lead to 41-28.
Now that's how you get back in the game quickly.