Watch Aaron Judge destroy a baseball and send it 510 feet in batting practice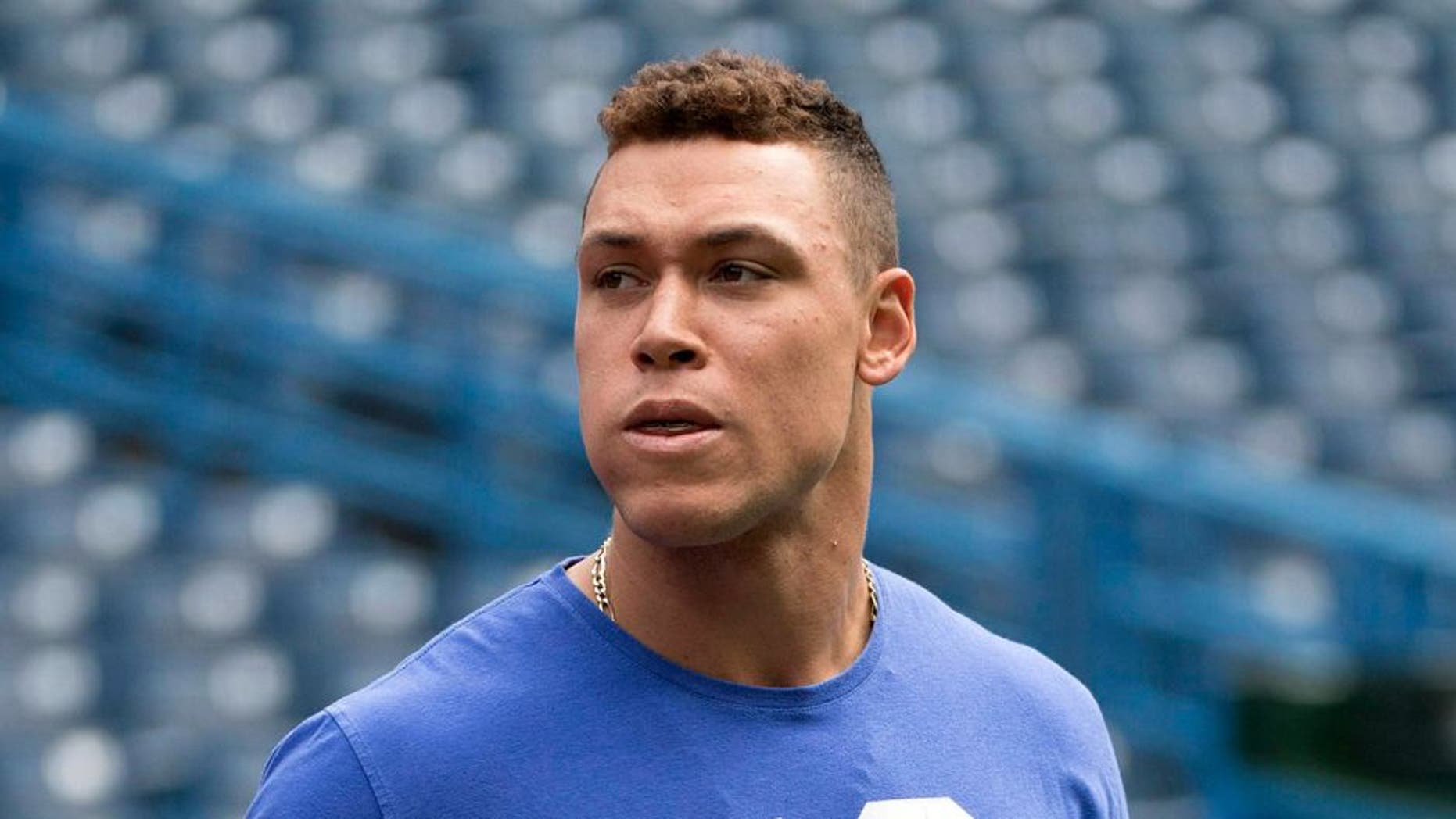 Aaron Judges batting practice sessions have become appointment viewing, as he proved again Thursday before the Yankees 12-2 win over the Blue Jays.
Judge sent a pitch 510 feet into the Rogers Centre seats, a blast that left just about everyone in awe.
The Yankees moved Judge up to the No. 3 spot in the batting order prior to the game, and the resulting 12-run outburst was their highest scoring total since April 29. Judge was just 1-for-4 with an RBI in the win, but Gary Sanchez (two homers) certainly benefited from having Judge hitting behind him.
But that homer in BP heres another look:
As for the hits that actually count, Judges 17 homers lead the majors, and his 1.107 OPS ranks fourth.