Warriors become fastest team in NBA history to clinch a playoff berth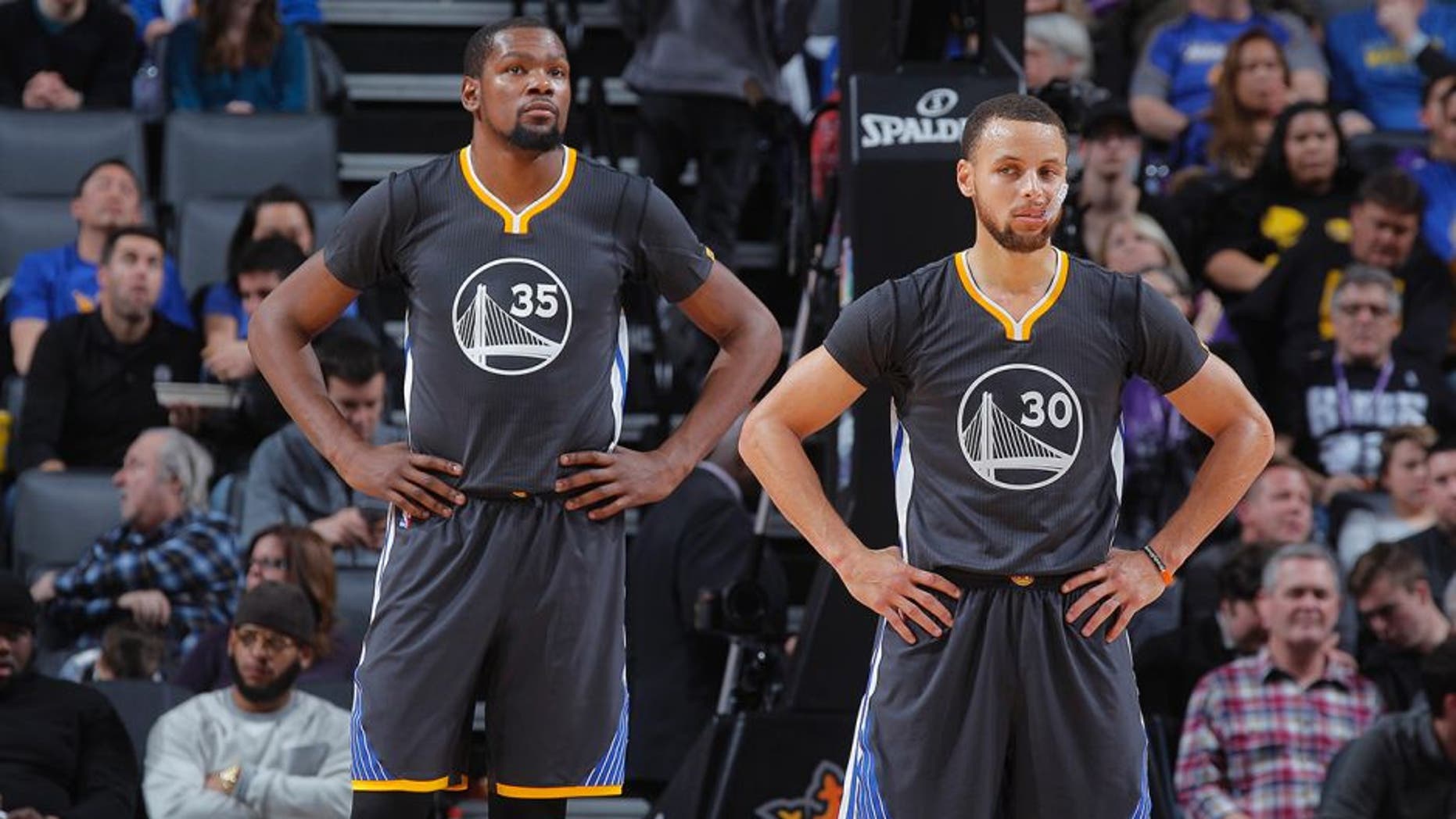 The Golden State Warriors made NBA history last season by winning 73 games, but this year's team has already done something the 2015-16 squad never did.
With Saturday night's win over the Brooklyn Nets, the Warriors became the fastest team to clinch a playoff berth in league history. They beat last year's team to the mark by two days, doing so with a stellar 49-9 record.
While they may not be on pace to win as many games, the gap between the Warriors and the rest of the NBA is substantial. The West's eighth-seeded Nuggets are below .500, owning a lackluster 26-32 record. That means the Warriors could lose every single one of their remaining 24 games and still get at worst the eighth seed.
"I'm really proud of that, to be honest," Thompson said, via the Mercury News. "Got here my first year and we hadn't been in the playoffs since 2007 and, before that, since 1994. So to do it five years in a row, can't take that for granted. An amazing feat. Hopefully we can do it until our career is over."
As nice as it is to secure a playoff berth in February, the Warriors have to be focused on one thing and one thing only: an NBA title -- something they were unable to win last season after blowing a 3-1 lead in the Finals.
As for the team the Warriors beat to lock up a playoff berth, well, things aren't going so well. The Nets have now lost 15 games in a row and have won just one of their last 21 games. And to make matters worse, running away with the NBA's worst record won't do them any favors, considering the Celtics own their first-round pick.