Wacha will try to stop Cubs from winning their fifth straight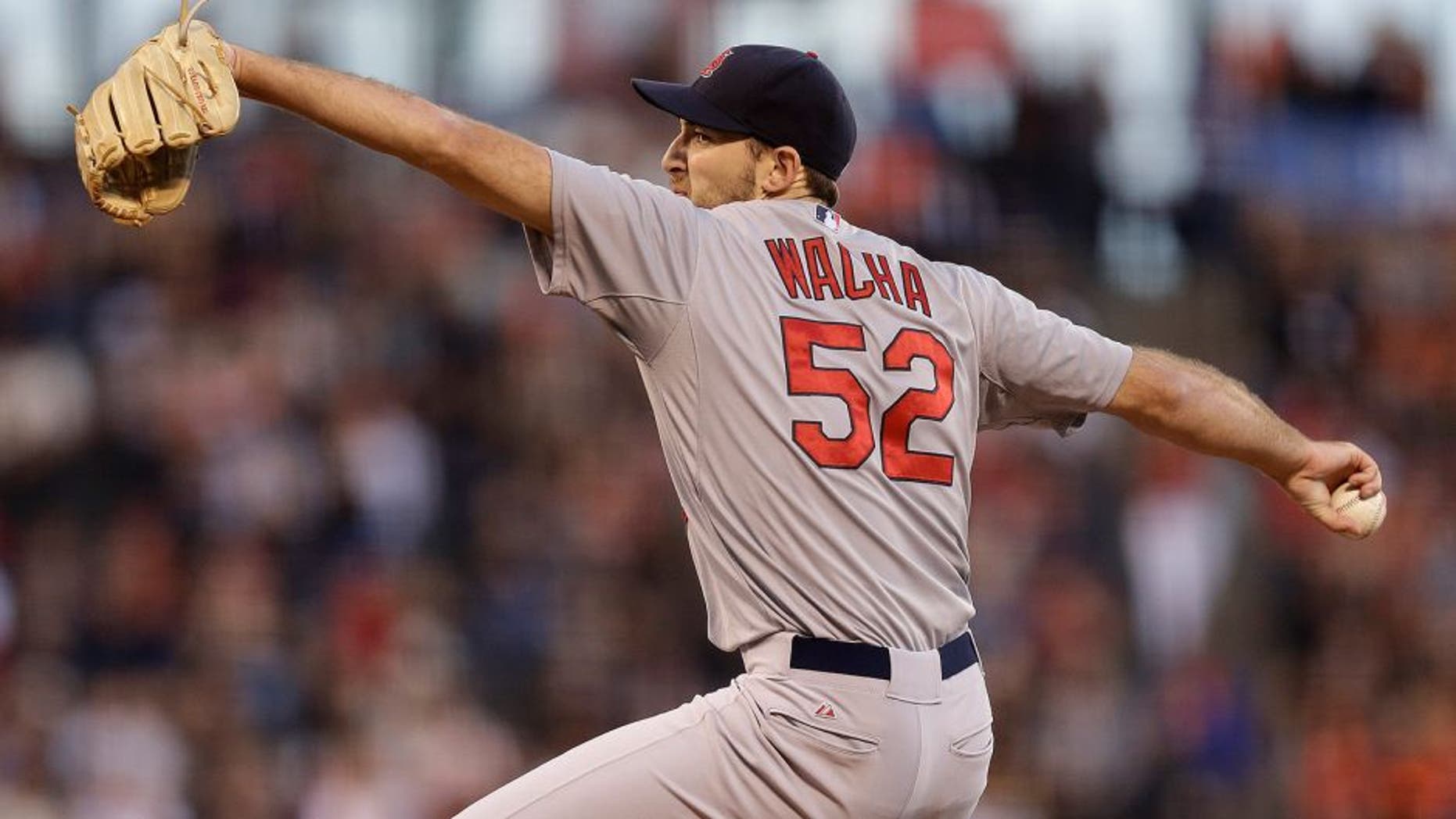 The Chicago Cubs might not catch St. Louis atop the NL Central, but their recent play against the Cardinals has created an air of confidence and pride that's revived this rivalry.
Though the Cubs won't win the season series for a fifth straight year, they can move closer to the division leaders with a fifth consecutive victory Saturday at Wrigley Field.
In good position to claim at least the second-wild card spot, Chicago (86-61) continued its pursuit of St. Louis with an 8-3 victory Friday to open the teams' final series. The Cubs lost eight of the first 10 matchups against the Cardinals (92-55) while averaging 2.6 runs, compared with 6.4 as they've won five of the last seven.
Starlin Castro went deep twice and had six RBIs for Chicago, which has hit 73 home runs and averaged 5.3 runs while going an NL-best 34-14 since July 29.
"They seem to be swinging the bat against everybody right now," St. Louis right-hander Lance Lynn said of the Cubs, who are six games back of the Cardinals.
Led by first-year manager Joe Maddon, the Cubs won't be intimidated by their longtime rivals.
Two innings after Dan Haren unintentionally plunked St. Louis pinch hitter Matt Holliday in the head, Anthony Rizzo was hit for the second time when Matt Belisle threw behind him. Rizzo made a move to the mound but was quickly stopped.
"I'm really disappointed in what the Cardinals did right there," Maddon said. "To become this vigilante group that all of a sudden wants to get their own pound of flesh is absolutely insane, ridiculous and wrong. ... Furthermore, we don't start stuff, but we will stop stuff.
"I don't know who put out the hit. I don't know if Tony Soprano was in the dugout. I didn't see him in there. We're not going to put up with that from them or anybody else."
Belisle shed no real light on the issue.
"I had to try to pitch in, so what can you do?" he said.
The Cardinals had no answer for Castro, who despite no longer being considered an everyday player is batting .417 with four homers and 12 RBIs in his last 11 contests.
"When his name has been called, he's been ready," Maddon said.
Castro is batting .474 with two doubles and two homers against Michael Wacha (16-5, 2.96 ERA). The right-hander is 5-1 with a 2.20 ERA in his last eight starts, but that defeat came Sept. 8 when he surrendered a three-run homer to Castro, a two-run shot to Rizzo and one other run in four innings of an 8-5 defeat.
Wacha is 1-1 with a 6.75 ERA in three starts against Chicago this year.
Though St. Louis manager Mike Matheny said Holliday was fine following Friday's contest, it's uncertain if he'll make his first start since returning to action Thursday after missing more than a month with a quad injury.
Holliday is batting .372 with four homers and five doubles against Travis Wood (5-4, 4.11), who makes his second spot start in eight days. The left-hander pitched three scoreless innings at Philadelphia last Saturday and probably won't work any longer in this contest considering he pitched Thursday, throwing two perfect innings to save a 9-6 win at Pittsburgh.
Wood, dropped from the rotation in mid-May, is 2-2 with a 5.18 ERA in eight starts this year. He gave up 10 runs in 7 2/3 innings in his first two games against the Cardinals this year but has since held them scoreless in four innings of relief -- all at Wrigley.
Mark Reynolds had a grand slam off Wood in May and has hit .375 against him but is 1 for 18 in his last nine games.