Villanova, Georgetown ahead of the pack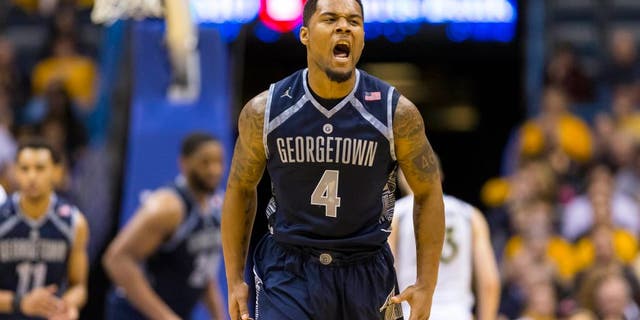 NEWYou can now listen to Fox News articles!
The Big East was quietly one of the best conferences in college basketball last season, with 60 percent of the conference making it to the NCAA Tournament.
And the best player to leave the conference was probably Villanova's Darrun Hilliard, but they have a five-star recruit in Jalen Brunson taking his spot in the starting lineup. And despite losing big man Josh Smith, Georgetown should be formidable going into 2015-16 too.
Can any of the likes of Butler, Xavier or Providence surprise some people and finish ahead of the mighty powers that are 'Nova and Georgetown? ESPN weighs in.
(h/t ESPN)