Vikings ordered to attend settlement conference over Wells Fargo signs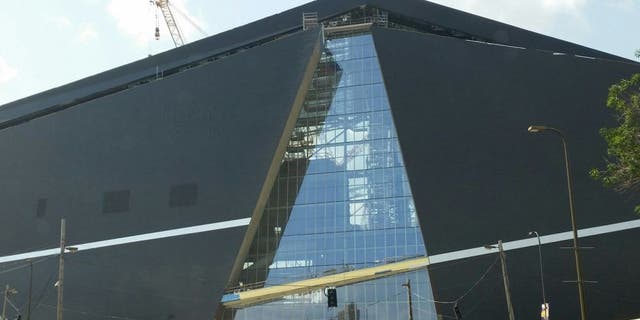 MINNEAPOLIS -- A federal magistrate has ordered the Minnesota Vikings and Wells Fargo to attend a settlement conference later this month and try to resolve their dispute over signage near the new stadium in Minneapolis.
The Vikings are suing Wells Fargo over illuminated rooftop signs on two bank towers near the stadium, which is named for rival U.S. Bank. The Vikings say Wells Fargo's signs essentially "photo bomb" the new stadium when it's featured in aerial shots. U.S. Bank has paid the Vikings millions for sponsorship of the stadium.
The Star Tribune says Magistrate Janie Mayerson directed the two sides Wednesday to attend an April 26 settlement conference and be prepared to work into the night.
Wells Fargo says the signs are within the bounds of its agreement with the Vikings.