Victor Cruz has two words of advice for Jason Pierre-Paul: 'Be wise'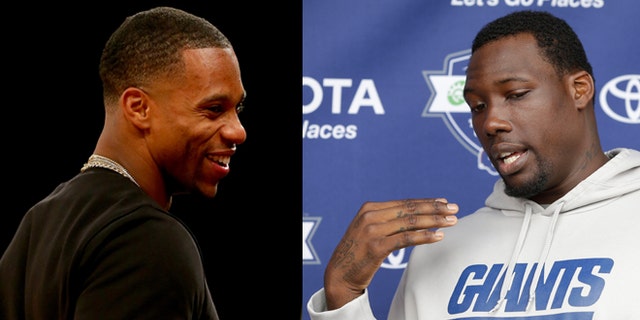 New York Giants wide receiver Victor Cruz just wants his injured teammate, Jason Pierre-Paul, to get healthy, and he offered a couple words of advice: "Be wise."
Since the news broke on Monday that the Giants' defensive end injured his hand in a fireworks accident, Cruz has been interviewed on Sirius XM Radio and by Sports Illustrated online, saying that he was surprised to hear about the incident.
"Obviously, it's not something that you want to hear about a teammate," Cruz told Sirius on Tuesday, according to Fox Sports, adding that he had reached out to Pierre-Paul.
"I sent him a text message," he said, "but obviously he's probably nowhere near a phone right now. I just hope everything goes well, I hope he's healthy, and that he's able to be with us come training camp."
Speaking with SI.com, Cruz was asked what lessons he believed could be drawn by Pierre-Paul's experience.
"Be wise. Be smart. Be safe," Cruz responded. "Stay away from things that don't feel like they're a good idea."
Cruz has been recovering from knee injury – suffered in a game against the Philadelphia Eagles – that kept him out of the last 10 games of the 2014 season.
He told Sirius that he has been "stopping on a dime and running routes," and he expects to be in good shape for the beginning of training camp at the end of July.
He hopes the same can be said for Pierre-Paul.
ESPN's Adam Schefter tweeted that the defensive end had his finger amputated, but neither player nor team officials have confirmed the report.
Addressing his injured teammate, Cruz said to SI.com, "We just want you to be back on our team, man. Hopefully we will have him there come training camp and into the season."
Like us on Facebook
Follow us on Twitter & Instagram