Veteran Israeli judoka aims for last Olympic medal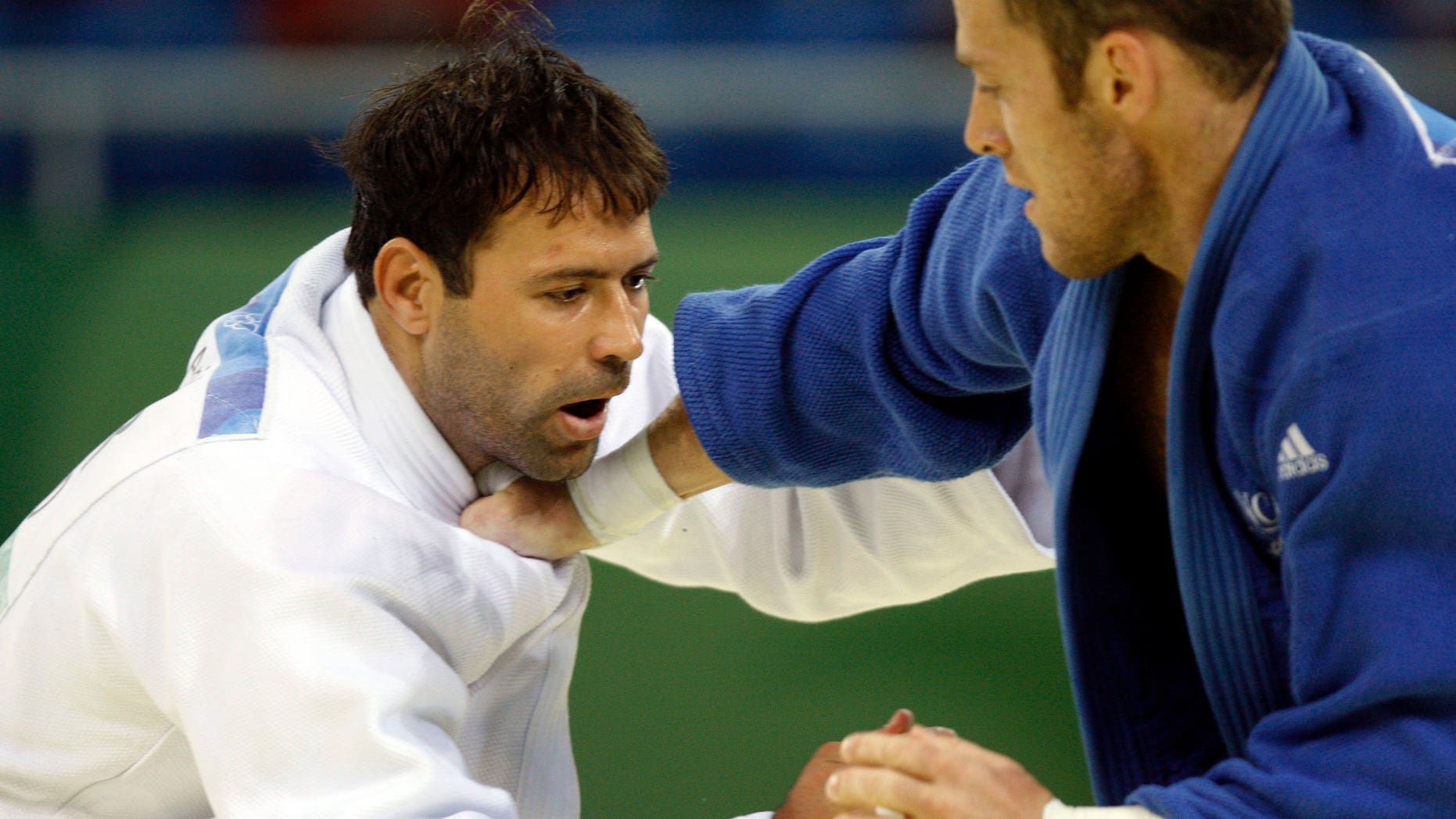 JERUSALEM – As one of only six Israelis to have won an Olympic medal, Arik Zeevi already has earned his place among the country's sporting pantheon.
But the 35-year-old judoka, who recently won the European title in the 100-kilogram class, is not ready to call it quits just yet. He's got one more fight left in him: a run at the 2012 London Olympics.
"The fact that I'm 35 years is an advantage because I have experience," Zeevi told The Associated Press. "I'm trying to take the advantage of my age and bring it to the match. But I don't fool myself. I know that to bring results in my age is very difficult."
In a country with a limited tradition of sporting success, judo ranks high for Israelis. The nation earned its first two Olympic medals in judo -- a silver for Yael Arad in women's half middleweight and a bronze for Oren Smadja in men's lightweight -- both at the 1992 Barcelona Games.
London will mark Zeevi's fourth Olympics. He won the bronze at the 2004 Athens Games, and he's won nine medals in European Championships, including four golds.
In Israel, he headlines huge ad campaigns and is one of the country's most recognizable athletes alongside tennis player Shahar Peer and NBA player Omri Casspi. Still, London is a chance at redemption.
Zeevi was Israel's greatest hope for a medal at the 2008 Beijing Games, but that tournament ended in bitter disappointment as he lost out in a bid for the bronze. Zeevi cried for almost an hour after his loss and many commentators predicted that his career was over.
But the grappler regrouped, recovered from a serious shoulder injury and went on to take several more medals at international competitions. He is currently ranked No. 7 in the world in his weight class.
Israeli Olympic officials are hoping for a big haul in London this year. The games mark 60 years since Israel started participating, 40 years since the murder of 11 of its team members in Munich and 20 years since winning its first medals.
Besides Zeevi, Israel also has potential medalists in sailing, gymnastics and shooting.
"I think Arik knows that he still can win against everyone if he will be in good shape," said Zeevi's coach, Shani Hershko. "The important thing in the Olympic Games is you make all the efforts to win against everyone."
One question is whether everyone will face him.
At the 2004 Athens Olympics, Iranian competitor Arash Miresmaeili -- a two-time judo world champion -- refused to compete against Israeli opponent Ehud Vaks in the opening round of the 66-kilogram competition. The Iranian was disqualified.
Iran in the past has stated that its policy is to withdraw from competing against Israel because it does not recognize the country. Zeevi has also had Iranian opponents drop out against him.
"I don't understand how people who do sports can involve politics with sports. When you are doing judo, football, basketball, you have to show up on the field, do your best. It doesn't matter who you fight," Zeevi said. "For me, I don't have any problem to fight against a sportsman from any country, Iran, Iraq, Lebanon, Syria. ... I really don't understand it."
But once the games do start, the aging Zeevi said he likes his chances to become only the second Israel to earn multiple medals in what "will surely be my last Olympic Games."
"I hope," he said with a chuckle, "I will be the oldest guy to bring the gold medal in judo."