Utah State suspends WR Sharp, 2 others for first 2 games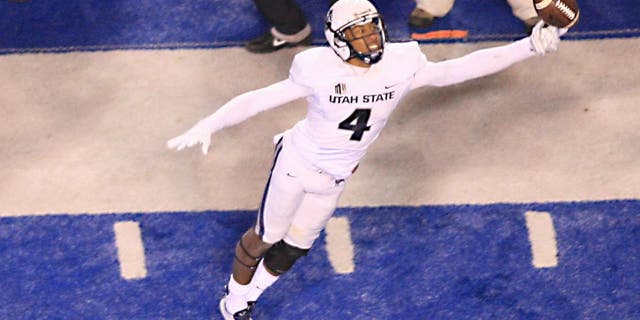 LOGAN, Utah
Utah State has suspended senior wide receiver Hunter Sharp, sophomore offensive lineman Tyshon Mosley and senior cornerback Bryant Hayes for the first two games of the season for a violation of team rules.
Aggies coach Matt Wells announced the suspensions Saturday. The players will miss the opener at home against Southern Utah on Sept. 3 and a game at Utah on Sept. 11.
Sharp, from Palmdale, California, had 66 receptions for 939 yards and seven touchdowns last season.
Mosley, from Sandy, started 11 games last year as a redshirt freshman and played in all 14 at left guard. Hayes, from Compton, California, started three games last season and had 20 tackles.