USA hopes to pick up the pieces against Costa Rica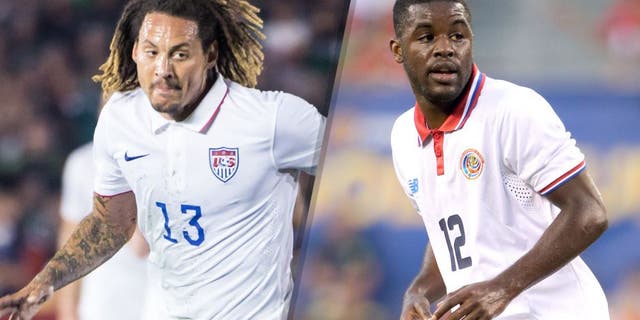 NEWYou can now listen to Fox News articles!
HARRISON, N.J. --
Anger and disappointment linger in the wake of the setback incurred on Saturday. It is the burden the United States national team must carry after falling to a 3-2 defeat to Mexico after extra time in the CONCACAF Cup playoff. It is the weight created by failing to succeed at a point when there were no other options.
Those feelings manifested in a variety of ways over the past 36 hours or so. U.S. coach Jurgen Klinsmann spent much of that time under withering scrutiny for the tactical approach of his team and the performance of his players. Klinsmann allowed a wide berth for external criticism in the wake of that defeat, but he remained entrenched in his job on Monday and focused on processing the fallout ahead of the friendly against Costa Rica on Tuesday.
"You have to digest it," Klinsmann in his pre-match press conference on Monday. "You have to move on right away. You also have to work yourself thought-wise through what happened Saturday night because those games are very rare. They are special. When do you play the next time in front of 93,000 in a one-off game like that? It's also good to have that type of pill in your stomach for a while and not just move on. We want to see a good reaction tomorrow night."
Many of the key figures in that defeat departed camp before mustering a reply. Klinsmann permitted eight players -- including Michael Bradley and Clint Dempsey -- to return to their MLS sides ahead of club obligations and sent Borussia Mönchengladbach defender Fabian Johnson home on Monday. He summoned another five players omitted from the roster to face Mexico in a bid to evaluate potential alternatives ahead of the World Cup qualifiers against St. Vincent and the Grenadines and Trindad & Tobago next month.
"We know that some players left the camp, and we got some other players in," U.S. midfielder Jermaine Jones said. "I think they're here to show the coach that they want to stay in the squad, they want to stay here on the roster. We play for our country. We know it's difficult, but we want to win the game."
The extent of the alterations forces Klinsmann to ponder his selection issues carefully against the Ticos at Red Bull Arena. There are a few trusted veterans to provide stability during a match with little buildup and scant preparation, but this affair offers a chance for players to state their cases for inclusion against a Costa Rica side proceeding through its own transitional phase under new boss Oscar Ramirez.
Klinsmann is expected to blend his starting XI to provide ample room for players who functioned in reserve roles at the Rose Bowl. There are also opportunities ahead for recalled players like Mix Diskerud, Lee Nguyen and Brek Shea to push their way into more prominent roles as World Cup qualifying beckons.
At this point, it is clear there is latitude for further changes under the right circumstances. The performances over the past few months -- including in the CONCACAF Gold Cup semifinal defeat to Jamaica and the setback against Mexico on Saturday -- reveal a need to cultivate viable alternatives and freshen the approach and the personnel ahead of the arduous trek through World Cup qualifying. But there is still the need to demand inclusion and push others out of the way in order to secure a regular place in the team.
"We have a very good squad together for tomorrow night," Klinsmann said. "It's the last chance to see a couple of guys who are on the surface there who want to break in. Brek Shea is back. Mix is back as well. Lee Nguyen is here. This gives us a last opportunity to maybe see a couple of minutes from certain players, which is important, too, before we zoom in and start World Cup qualifying again."
It is all Klinsmann and his players can do at this point. The pain of the defeat at the Rose Bowl isn't fading away any time soon. It is a fresh wound now. It is a scar in the making. And now it is time to take the first step away from that setback and start to shift the focus toward the challenges ahead.