Urjiah Faber isn't disappointed Bryan Caraway turned down fight with him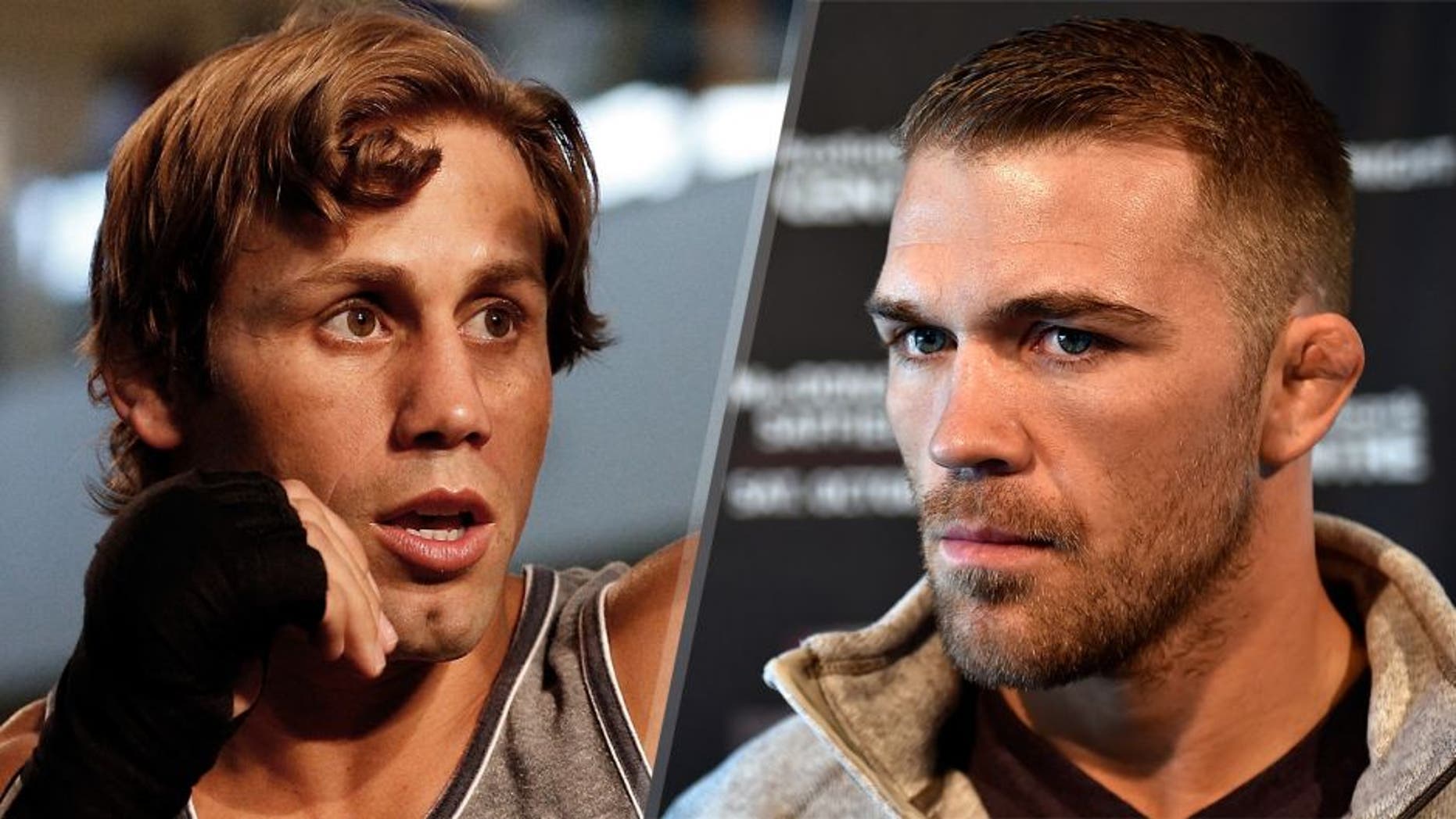 Prior to Frankie Edgar being matched up with Chad Mendes as the main event for 'The Ultimate Fighter' Finale, one of the coaches from the current season of the show was offered the headlining spot until his opponent turned down the offer.
According to season 22 coach Urijah Faber he was offered a main event fight against top 10 ranked bantamweight Bryan Caraway on the finale and it didn't take him long to accept.
For reasons unknown, Faber says Caraway turned down the fight and so the UFC had to shift plans and find a new main event. Faber was then slotted for a new fight against rising bantamweight prospect Frankie Saenz at UFC 194 instead.
"That's what I originally thought was going to happen and then (Bryan Caraway) didn't accept the fight and we went from there," Faber revealed when speaking to FOX Sports.
Faber isn't sure why Caraway didn't accept the fight, but he's ultimately not that disappointed because he would much rather face someone who will get excited for the prospect to face him in the Octagon, not a fighter who begrudgingly accepts the invite.
Faber isn't dwelling on Caraway at this point and he believes Saenz will get him a better challenge because he wanted the fight and accepted it.
"It's not necessarily a disappointment. I want to fight guys who want to fight, not guys who don't want to fight. No one wants that. I'm happy with Frankie (Saenz)," Faber said.
"He sounds like a gamer, he's a Division I wrestler, he's a brawler, he wants to advance and he wants to fight. That sounds good to me."
Faber now faces Saenz at UFC 194, which is the same card in which fellow coach Conor McGregor will fight Jose Aldo for the featherweight title in the main event.