University of Texas football team considers playing games in Mexico City, athletic director says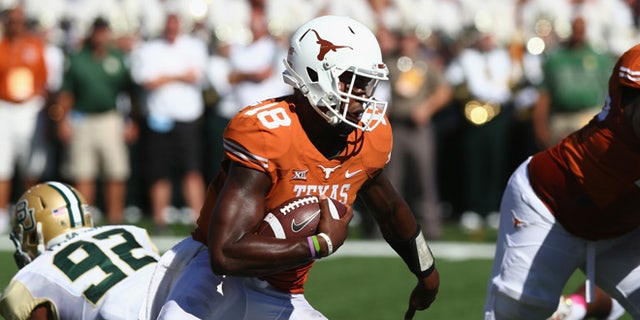 NEWYou can now listen to Fox News articles!
AUSTIN, Texas (AP) – University of Texas Athletic Director Steve Patterson says the school could play football in Mexico City by 2020 as it considers expanding its brand internationally.
Patterson, who took over as athletic director 19 months ago, spoke at the Associated Press Sports Editors' Southwest Region meeting Sunday. Patterson said the university has a natural advantage because of its proximity to what he considers to be a lucrative fan base in Mexico.
The men's basketball team will play the University of Washington's team in China in November, making the two teams the first from any major American sport to play a regular-season game in that country.
The University of Texas soccer team played Mexico's Monterrey Tech in an exhibition match in February and the volleyball team hosted a squad from China last fall.
Like us on Facebook
Follow us on Twitter & Instagram