United defender Jones thinks Van Gaal's side can win EPL title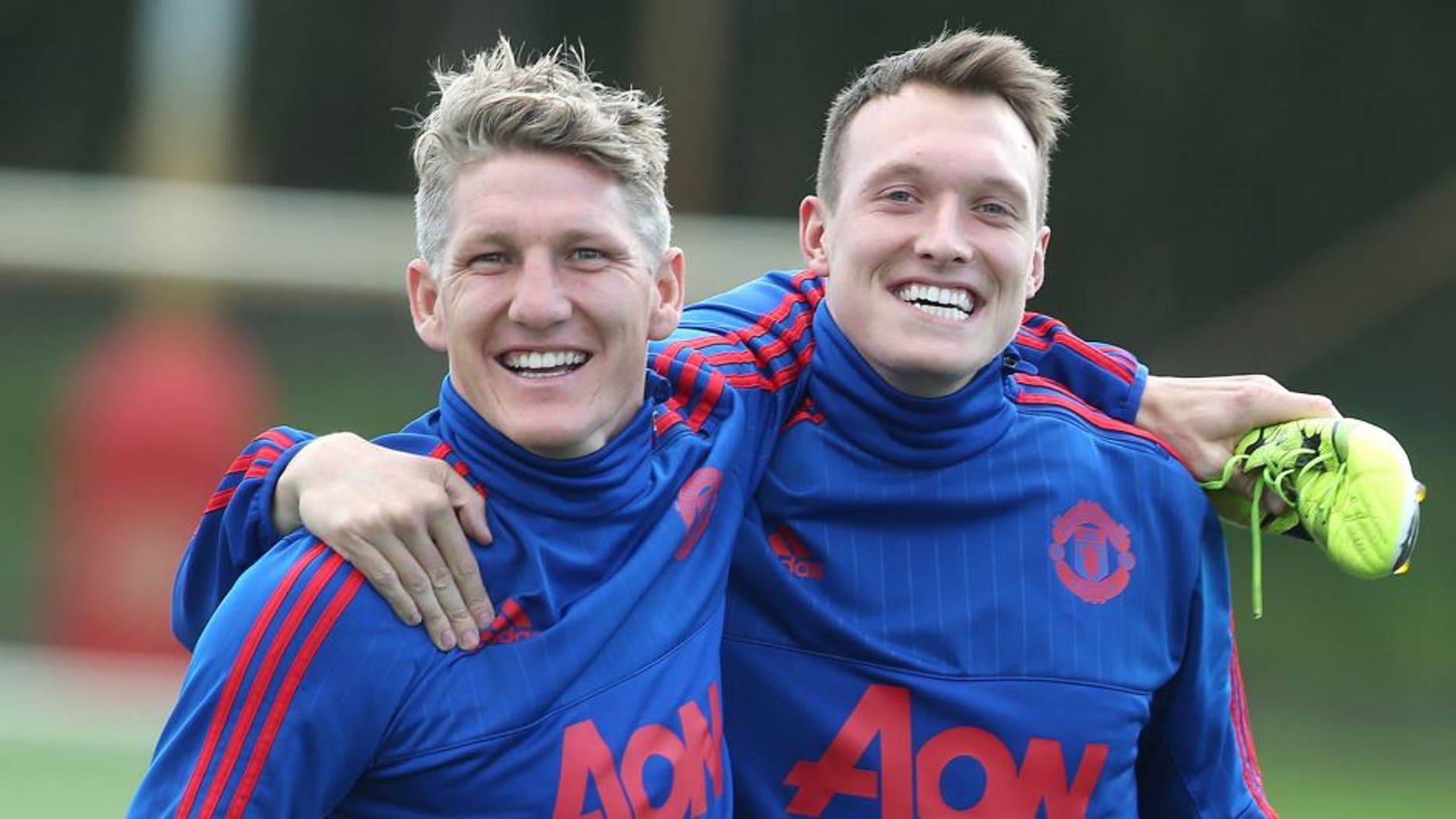 Fit-again Phil Jones insists Manchester United have a "great squad" and "there is no reason" why Louis van Gaal's side cannot win the title.
The center-half missed United's opening eight fixtures this season due to mild thrombosis following the pre-season tour to the United States.
But Jones has returned to action as a substitute in the last two matches having endured the 'frustration' of training alone to avoid any contact which could have made the blood clot in his leg spread to a more dangerous area.
Jones said: "It was something that was completely out of control. It wasn't a tackle or something stupid, it was just one of those things. I came off the tour and felt a tightness in my calves and had a scan on it and found a blood clot in my leg.
"There is not much you can do. I was still fit and still mobile about the house and that was the frustrating thing, still walking around and trying to train and be fit.
"But I couldn't join in with the lads, because if you get contact it can travel up your leg and then you are in trouble. So it's very frustrating but it's just one of them things. It was totally out of control."
Jones returned as a replacement in last Wednesday's League Cup win over Ipswich and continued his comeback with another appearance off the bench against Sunderland at Old Trafford on Saturday.
But the England defender is well aware of the challenge he faces to split up the center-half pairing of Chris Smalling and Daley Blind, who have been two of Van Gaal's most impressive performers so far this season.
"I am just buzzing to be back now and happy to be back in the fold," he said. "I got 20 minutes the other night, the same [on Saturday] and hopefully I can integrate my way back into the team."
"They [Blind and Smalling] have done terrific this season, both of them. I am pleased we are top of the league now and it is a great start for us this season and hopefully we can carry it on and maintain our good form.
"I think that is what everyone has to do. Everyone has to push on and progress. All the players have stepped up to the plate really well. We are in a good vein of form. Hopefully we can continue."
Jones believes United have enough talent to retain their position at the top of the Premier League, having returned to the summit on Saturday for the first time in over two years.
When asked if United can stay there, Jones replied: "Yeah, course we can. We have a great squad, loads of talented players.
"There is no reason why we can't win the league.
"But I think that is a step too far at the moment in terms of short goals and we are concentrating on Wednesday night now and making sure we get a positive result [in the Champions League]. It was a difficult first game against PSV."