'Ultimate Fighter' winner Amir Sadollah among recent UFC cuts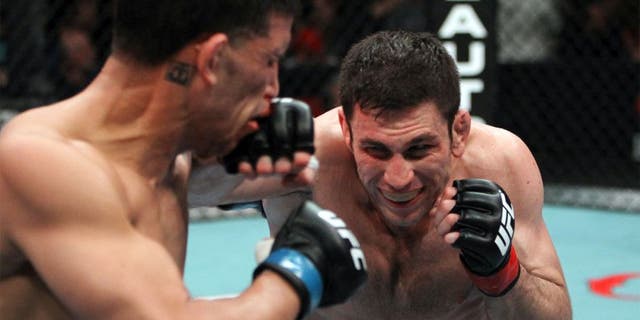 NEWYou can now listen to Fox News articles!
Former "Ultimate Fighter" season 7 winner Amir Sadollah is among the latest fighters released from the UFC during a recent purge that saw several competitors let go from the organization.
Sadollah spent his entire professional career in the UFC while amassing a 6-5 record overall with the promotion after his season on the reality show.
Sadollah was a rare case when he first debuted on "The Ultimate Fighter" because despite his history in Muay Thai kickboxing and other striking arts, he had zero MMA experience when going on the show.
He ended up with one of the craziest runs to the finale after winning four fights on the show including victories over future UFC competitors Matt Brown, C.B. Dollaway and Gerald Harris.
Sadollah ended up beating Dollaway again in the finale to win his season of the show, but he was never able to duplicate that level of success once he got onto the main roster of the UFC.
Injuries also robbed Sadollah of a large portion of his time with the UFC while sitting out for two years between fights in 2012 and 2014 and he hasn't competed again since his last loss to Yoshihiro Akiyama last September.
Sadollah joins a growing group of fighters recently released from the UFC including fellow "Ultimate Fighter" winner Eddie Gordon, Matt Van Buren, Francisco Trevino, TJ Waldburger, David Michaud, Luke Zachrich, Ivan Jorge, Vagner Rocha as well as several others with more cuts expected in the coming weeks.