UFC: Dos Santos & Velasquez Headline Heavyweight Card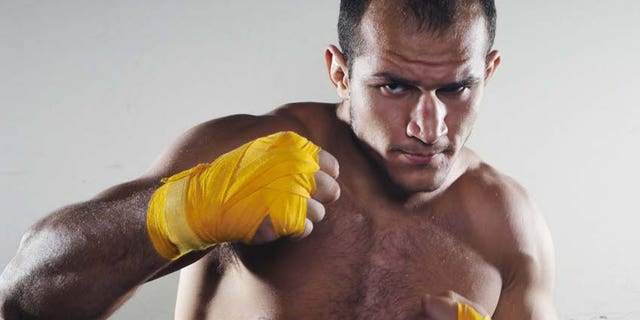 At UFC 141 in December of last year, Alistair Overeem (36-11) faced Brock Lesnar in a number one contenders match with the winner facing Junior Dos Santos (14-1) for the heavyweight championship.
Overeem would end up retiring Lesnar and book himself an unofficial title unification bout, he was stripped of the Strikeforce heavyweight championship, with Dos Santos this May 26th in Las Vegas, NV.
"It doesn't get any bigger than this," was the tag line for this past December's Pay-Per-View extravaganza.
But after yesterday's news the UFC may have proven themselves wrong, confirming the biggest mixed martial arts card in UFC history.
The UFC confirmed that New Zealand slugger, and feel good story of 2012 so-far, Mark Hunt (8-7) will face Stefan Struve (23-5) in what makes a completely heavyweight main card.
Dos Santos will face Overeem for the title in the main event and right before that takes place former champions Cain Velasquez (9-1) and Frank Mir (16-5) will battle for the right to face the main event winner for the title.
Cain Velasquez's Rise To The Top
Velasquez tries to rebound from a knee injury and a devastating loss on the Fox network where it took just over a minute for Dos Santos to knock him out and take his heavyweight championship.
Mir is no warm up fight however, as he's won three in a row and looks in top form.
Also on the card Roy Nelson welcomes Strikeforce transfer Antonio "Bigfoot" Silva.
To top it all off former contender Gabriel Gonzaga will also fight on the card against Shane Del Rosario.
This may be the biggest night in fighting we'll ever see.
Follow me on twitter @MrVicGarcia
Follow us on twitter.com/foxnewslatino
Like us at facebook.com/foxnewslatino