UFC developing new Major League Baseball style stats system for broadcasts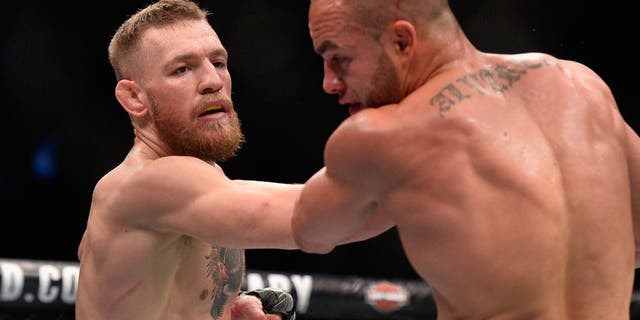 NEWYou can now listen to Fox News articles!
The UFC is upping the ante for broadcasts with a new Major League Baseball style statistics system that the promotion hopes to roll out in six months time.
At the Cannes Lions marketing event over the weekend, UFC president Dana White and UFC co-owner Ari Emanuel from WME-IMG laid out a plan to unveil the new stats system in the very near future.
According to the two UFC officials via the New York Post, they will be placing sensors in gloves, shorts and even inside arenas to create real time statistics that will be used during the television broadcasts.
Everything from punch counts to the speed of strikes being thrown to the impact of the shots being landed could be part of the new real-time stats system used by the UFC.
Were working on a lot of stats, White said. We want to see the best knock out it's perfect for social media.
The planned roll out will also include similar stats from fighters training for upcoming bouts that the promotion hopes to use on social media in the lead up to an event.
Were going to start creating videos from it that will be shareable with emojis, Emanuel said. Were about six months away from that.