UFC commissions Ronda Rousey mural in her hometown of Venice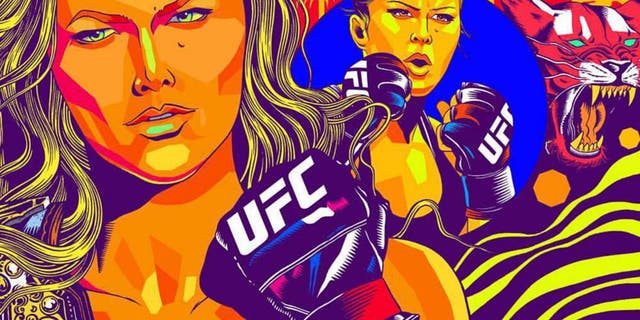 NEWYou can now listen to Fox News articles!
Ronda Rousey seems to be someone who has it all right now -- from being the most talked about and highest paid in the UFC to a budding movie career. Well, now she even has her own mural in her hometown.
UFC co-owner Lorenzo Fertitta and UFC president Dana White recently commissioned Brazilian street artists known as Bicicleta Sem Freio to design a mural in Rousey's honor in Venice, California ahead of her bout against Holly Holm on Nov. 14 in Melbourne.
The new painting is planted just above 'The Green Doctor's" -- a medical marijuana facility in Venice -- and Rousey recently saw the handiwork after the mural was finally finished.
The artists from Brazil painted the mural despite Rousey mauling their fellow countrywoman Bethe Correia in her last fight.
Rousey may have been the outsider walking into Brazil for her bout in August, but the fans there embraced her. Correia even got booed by a majority of Brazilian fans, which has never happened when a competitor from the country faced off against an invader from outside Brazil.
"She is almost like a comics hero," the artists said in a statement to Rolling Stone. "We are fans of Ronda. Her last fight was in Rio against a Brazilian fighter, and despite that, everyone loves her in Brazil. What is really fascinating about Ronda, besides being an undefeated fighter and also being very secure of her femininity, is that she looks real and authentic. She looks like a really cool girl. We would love if she could learn us a few fighting tricks!"
This time around when Rousey travels to Australia she will look to break the UFC's all-time attendance record with upwards of 70,000-plus fans expected to attend the card at Melbourne's Etihad Stadium.