UFC champ Miesha Tate wants to prove that she can beat 'Cyborg' Justino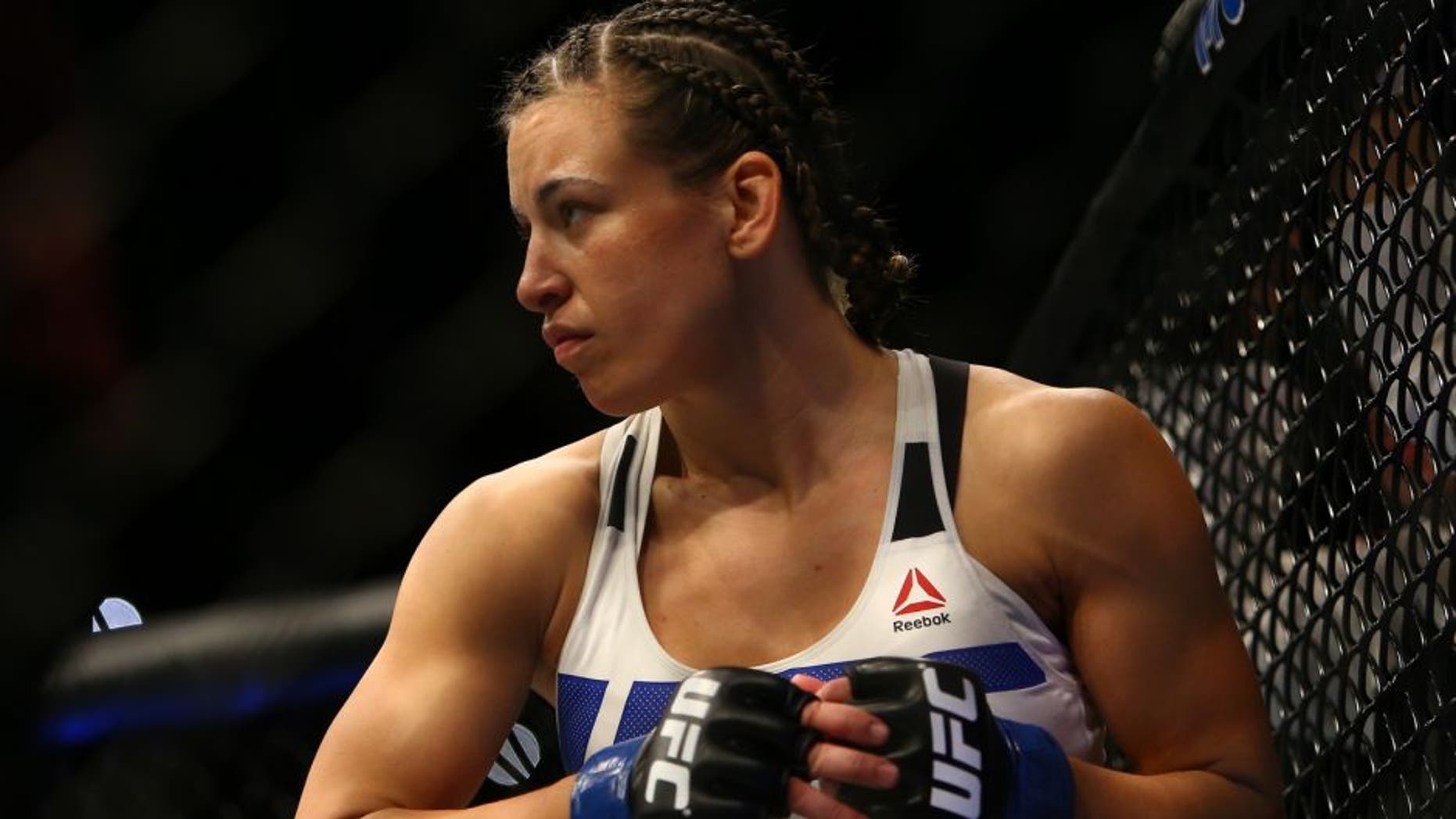 UFC bantamweight champ Miesha Tate still wants to fight featherweight world champ Cris "Cyborg" Justino. That's good, because "Cyborg" certainly wants a crack at Tate.
Tate has said in the past that she'd meet the Brazilian at a catchweight between their respective weight classes. And she still would, if the UFC lets her. "It hasn't changed, but the thing is, is I don't know if I can not fight for the belt while I'm the champion," Tate said this week during a media lunch.
"I wouldn't be opposed to it. But I think it would be better if we did make it a title fight. At some point if that comes down and it's allowed, like of course."
With that said, Tate believes that Justino could come down to bantamweight, if she were willing to change her body composition. Justino got under 140 pounds for her UFC debut this spring, but has said she plans to move back to featherweight next.
"I think she can make 135 pounds, but yeah, she's a very big girl," Tate continued.
"She's naturally big and I'm sure that it would be really a difficult cut for her. She'd have to lose muscle. She wouldn't just be able to lose the water weight. She'd have to come down."
At the end of the day, Tate just wants to test herself against the larger champion. As she's done throughout her career, Tate wants to continue to show that her skill and will can help her move mountains.
"I think it would be really cool to fight Cyborg, honestly," she ended.
"Like to really see what it's like to be in there with someone with her power. ... I'll be the first to admit, physically I think I would be at a disadvantage, but I think that I can be the one to prove that I have the heart, the durability, the determination and the will power -- and technique -- to overcome that kind of challenge. And that intrigues me. That would be very rewarding to me."