Tyrod Taylor motivated by Tom Brady: 'His story is inspirational'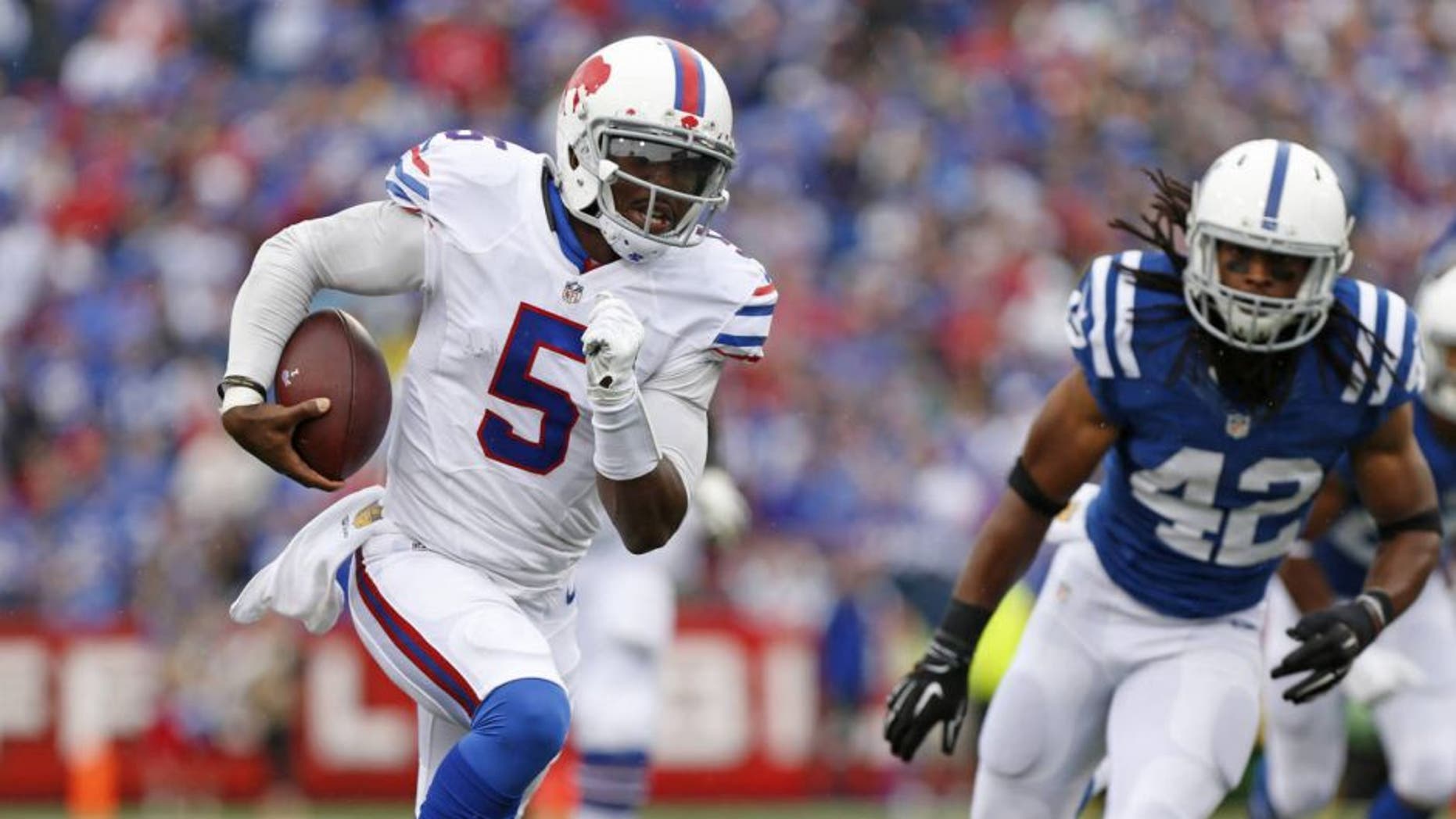 Tyrod Taylor and Tom Brady don't share many similarities in their accolades and accomplishments on the field, but one has drawn motivation from the other. Both were sixth-round picks and were seen as long shots to make it in the NFL, but Taylor and Brady have stuck around and are starting quarterbacks at the highest level.
For Taylor, Brady's story was inspirational on his path to becoming a starter.
"My dad and I talk about that a lot," Taylor said of Brady's success via BuffaloBills.com. "His story is inspirational, motivational and it helped me watching his special on TV with all the quarterbacks who got taken before him. That was something I watched and it motivated me even more. He's one of the best quarterbacks in the league right now."
Obviously, Brady has had much more success as a sixth-round pick, but he's also been the starter for much longer. Taylor made his first career start on Sunday, with his second set to come against Brady's Patriots in Week 2. He performed extremely well in his debut, completing 14-of-19 for 195 yards and zero interceptions.
What motivates Taylor with regards to Brady is the work he puts in during the week -- not just on Sundays.
"Just the way he prepares each and every week," said Taylor of Brady. "The type of teams he's always had. He makes the players around him better and he's a true professional."
Taylor will get his shot at beating Brady and the Patriots for the first time in his career on Sunday as the Bills look to move to 2-0.
(h/t Buffalo Bills)