Tyreek Hill is one of the early favorites to win the Offensive Player of the Year this season, but he already has plans for when he retires.
Hill was streaming on Twitch last month with Tampa Bay Buccaneers wide receiver Mike Evans when he dropped the bomb. The clip was spread across social media on Tuesday.
Evans figured that Hill would still be involved in football, likely in a broadcasting aspect.
CLICK HERE FOR MORE SPORTS COVERAGE ON FOXNEWS.COM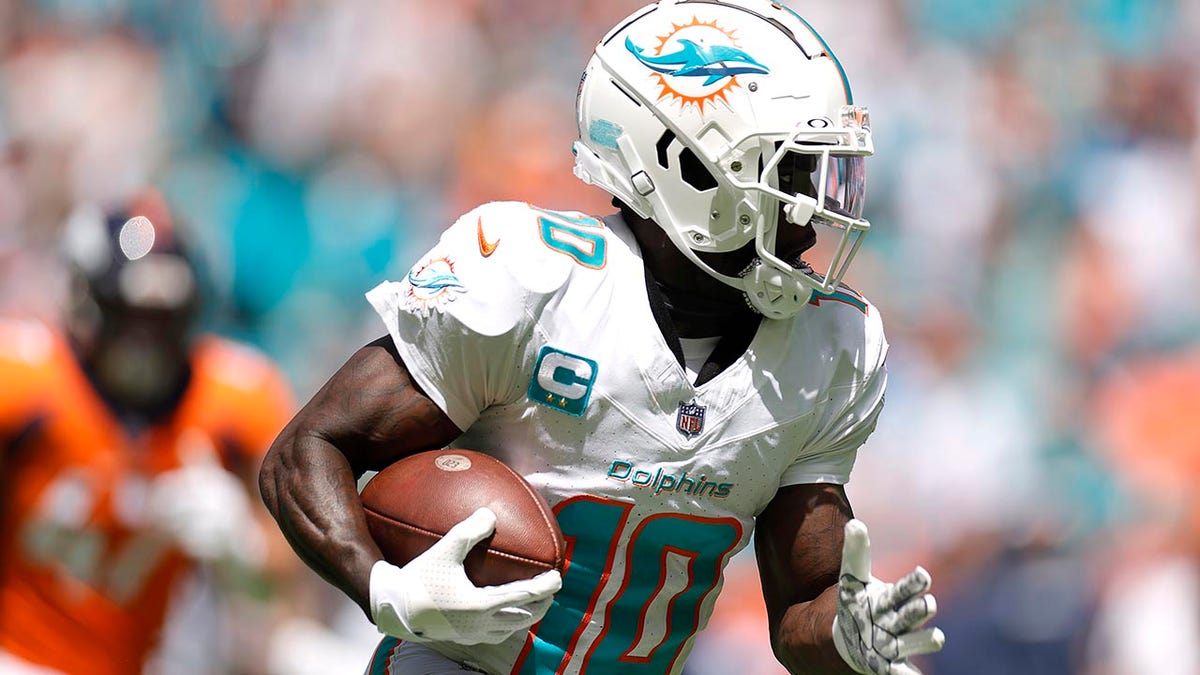 "When you retire, you're gonna be all over, huh?" Evans asked Hill. "TV, everything."
But Hill took a hard turn.
"Nah, when I retire, bro, I really want to be a porn star, bro. Dead serious," he replied. "You think I got that?"
Evans had zero response for several seconds, so Hill had to say something.
"No?" the Miami Dolphins receiver asked.
Finally, Evans opened his mouth, sounding dumbfounded.
"Nah, I mean, whatever you want, bro," the supportive hideout finally answered.
Hill has said he wants to retire when his current contract runs out – he has a potential out before the 2025 season, but with the way he's playing right now, it's hard to believe the Dolphins would move on from him. Hill is under contract through 2026, so he's got at least four years until the potential career move.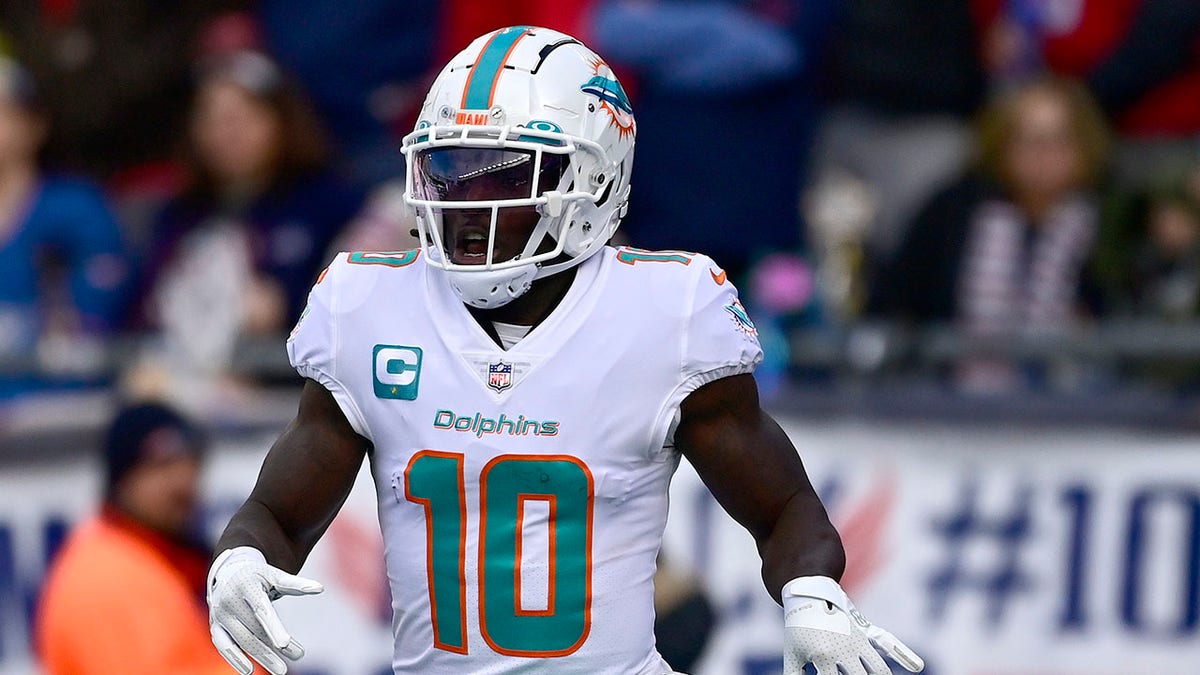 FORMER BEARS DEFENSIVE COORDINATOR RESIGNED BECAUSE OF INAPPROPRIATE BEHAVIOR: REPORT
Hill broke the news before the 2023 NFL season started, so maybe he wasn't sure what he could do on the field. However, he's still maybe the best receiver in the game.
The 29-year-old leads all receivers with four touchdowns, scoring at least one in each of the Dolphins' three games this season. His 412 receiving yards are second only to Justin Jefferson, the reigning Offensive Player of the Year, while his 25 receptions are tied for fourth.
Hill's Dolphins just dropped 70 points against the Denver Broncos on Sunday in a performance that saw 10 total touchdowns: five rushing and five receiving. Hill led the team in receiving with nine catches for 157 yards in the victory.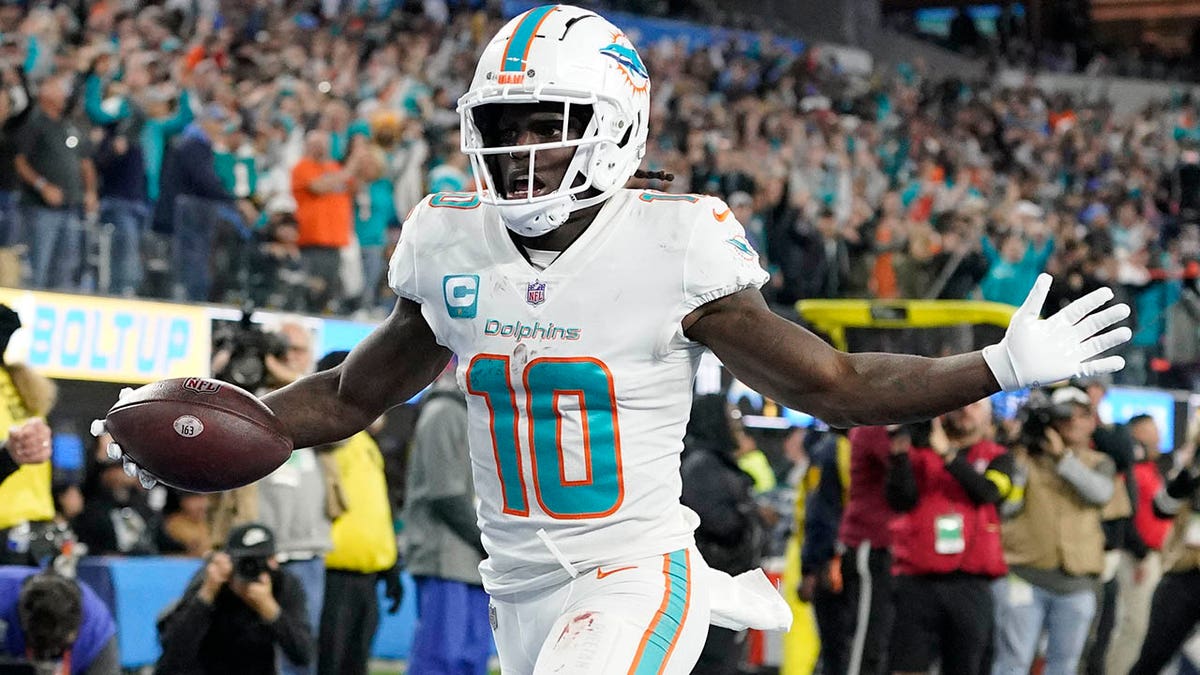 CLICK HERE TO GET THE FOX NEWS APP
The 3-0 Phins will head to Buffalo next Sunday for a date with their AFC East rival Bills, who knocked them out of the playoffs last year in the wild card round.