Two Los Angeles Lakers players accused of sexually harassing women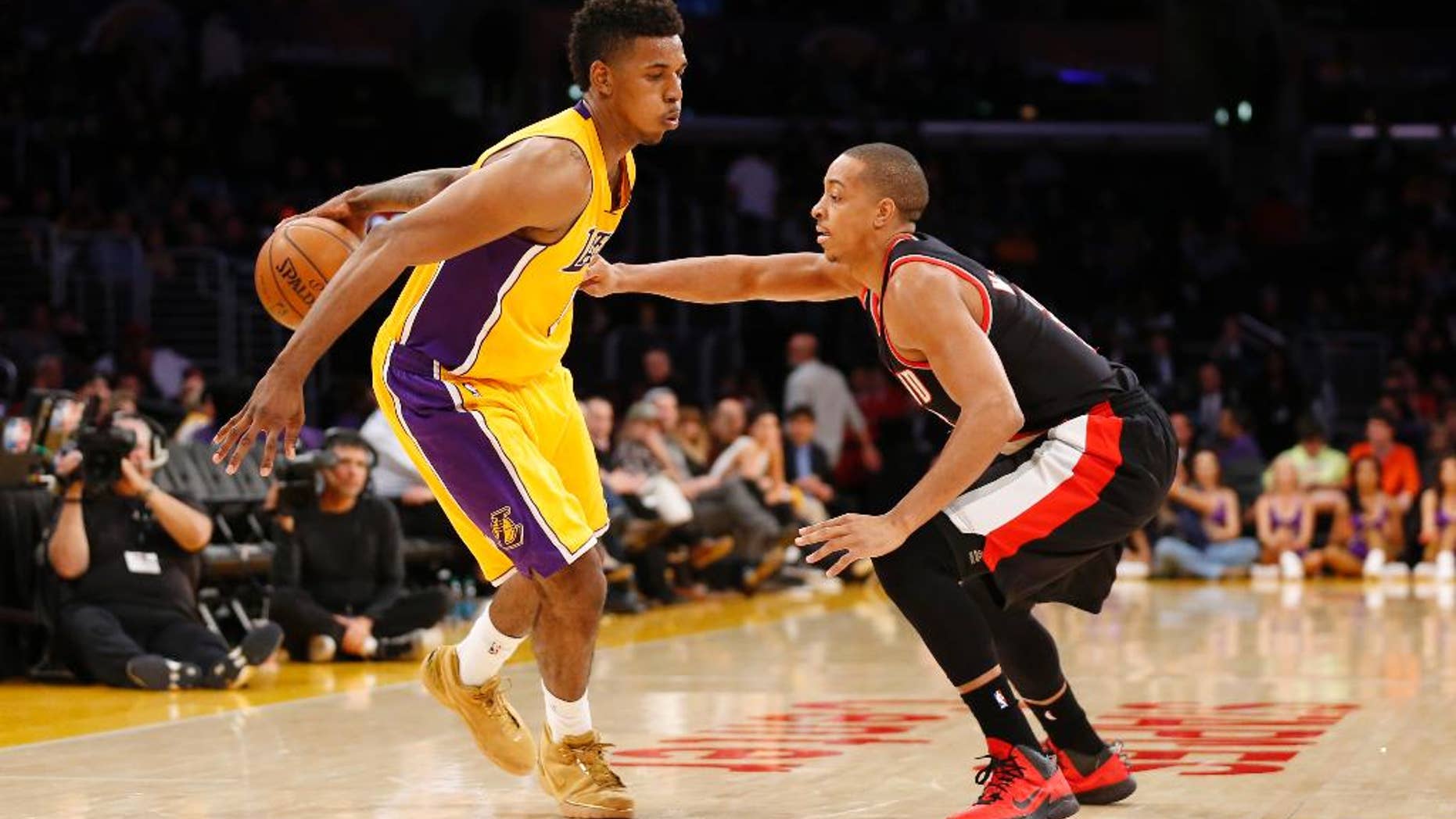 The Los Angeles Lakers' struggles on the court were compounded by off-court controversy Monday after a woman accused two members of the team of sexually harassing her and her mother.
The alleged incident took place Sunday night. Alexis Jones said she and her mother, Claudia Munn, were waiting in their car at an intersection in West Hollywood when a car allegedly driven by Lakers guard Nick Young and carrying teammate Jordan Clarkson pulled up next to them.
"My mom said, 'Oh my god' and I looked up and they were making very vulgar sexual explicit motions to my mom," Jones told the Los Angeles Times. "My mom is a 68-year-old grandmother. It just totally shocked me and caught me off guard. My mom started bawling."
Jones posted pictures of the players on Instagram, which the Times reported did not show them making any gestures. The paper also reported that no police report was filed.
Young referenced the incident in a tweet that he later deleted. It said, "Aye if you want some attention take a pic of me and say anything next to it and post… The world we live in".
Jones, who describes herself as an activist for women's equality, said she was in town to give a speech at the University of Southern California.
Lakers spokesman John Black told the Times he had spoken to Jones about her allegation.
"We take the allegation seriously and are continuing to look into it," Black said in a statement. "Until we get all the facts from all the parties involved, it's not appropriate for us to comment."
At 14 wins and 55 losses, the Lakers had the NBA's second-worst record entering Tuesday. Young, 30, has averaged seven points and two rebounds while playing 19 minutes per game. Clarkson, 23, has averaged 15 points and four rebounds while playing 32 minutes per game.