Twists and turns: Unpredictability of Loudon race adds intrigue to Chase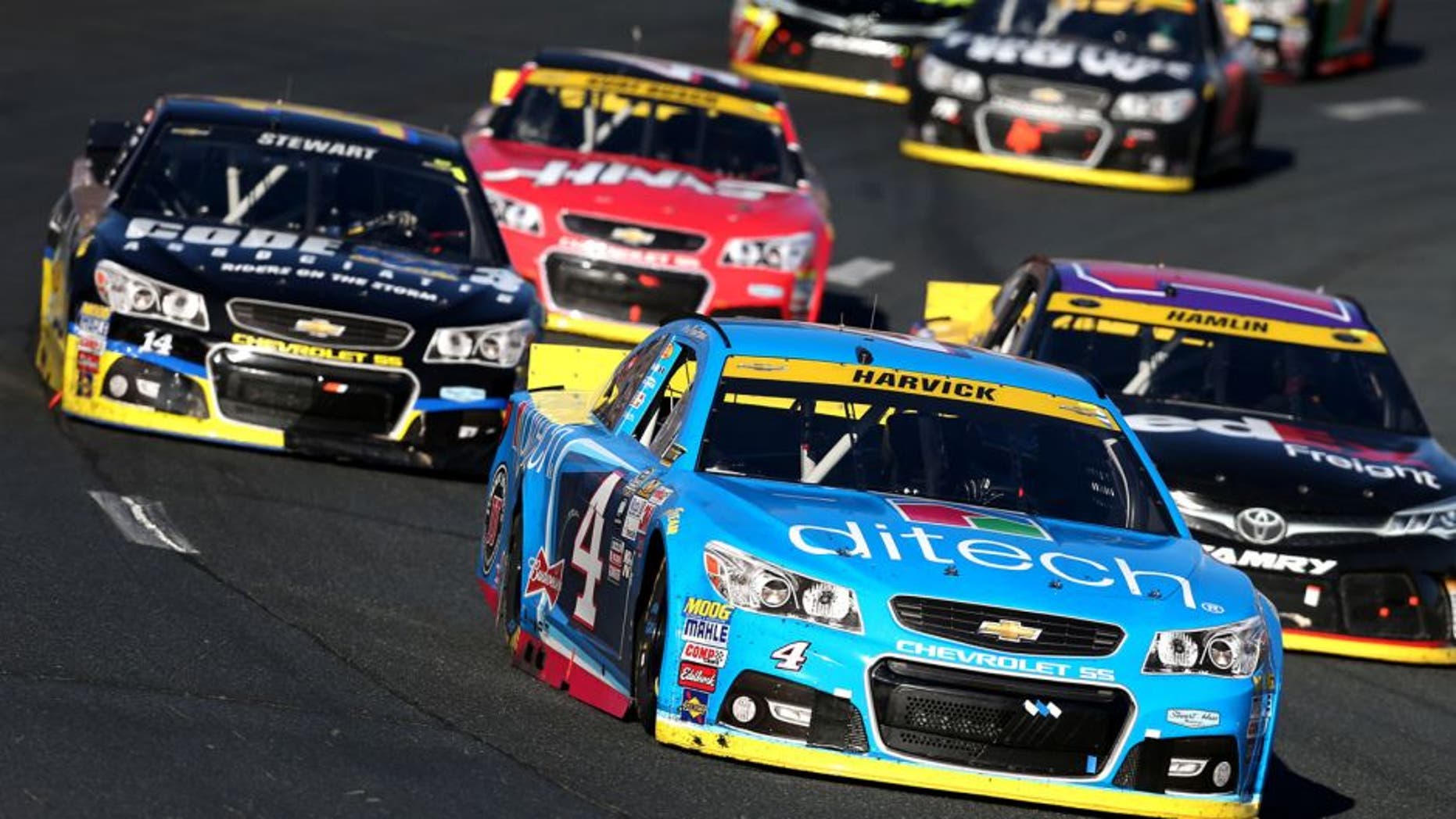 I have to say Sunday's race at New Hampshire was definitely a race with a lot of twists and turns. I think going into the race, my biggest question was could anybody stop this Joe Gibbs Racing streak. Obviously with Matt Kenseth winning on Sunday, the answer was a resounding NO.
We all knew that there was the ever-growing issue about these restarts in these races the last few weeks and once again we saw that come into play on Sunday. Knowing what we know about Loudon, which we talked about last week, that strategy was going to be an issue Sunday and that played out yet again.
As the race played out, there actually seemed to be a driver that had his arms around the race track and that was Brad Keselowski. And while it looked like he was the man to put a stop to the Gibbs onslaught, ironically it was a restart that took him out of the picture.
We also saw once again, where the fastest car and the most dominant car, didn't win the race. Kevin Harvick led an amazing 216 of 300 laps, but in trying to stretch his fuel, the race win that he desperately needed fell short as he ran out of gas.
It's hard to believe, but Joe Gibbs Racing has now won 10 out of the last 13 races. They have swept these first two Chase races, which now have two of their four drivers locked into the next round. All that plus they had another 1-2 finish with Matt winning and Denny Hamlin finishing second.
I saw a lot of drivers who looked to be in good shape have problems. Kyle Busch is the first that comes to mind. I don't know that he had a winning car, but he definitely was on his way to a very good finish but then blew his right front tire.
I mentioned earlier about Kevin Harvick dominating the race. You can see on paper where if they actually did get that car packed full of fuel on Lap 212, they should have made it.
What is really interesting to me is that two other Hendrick engines also ran out of gas, those being Dale Earnhardt Jr. and Kevin's teammate Kurt Busch. Remember, that Stewart-Haas Racing get their engines from Hendrick Motorsports. I was happy to see Greg Biffle in his Roush Fenway Ford have a good run. He finished fourth on Sunday.
I can't sit here and tell you it was one of the best Loudon races I have ever seen, but at the same time there were a lot of twists and turns that made it a really interesting race. Whoever would believe that we'd be headed to Dover for race number three in the 2015 Chase with two of our marquee drivers, Kevin Harvick and Kyle Busch not locked into the next round? I would challenge anyone who said they predicted that coming.