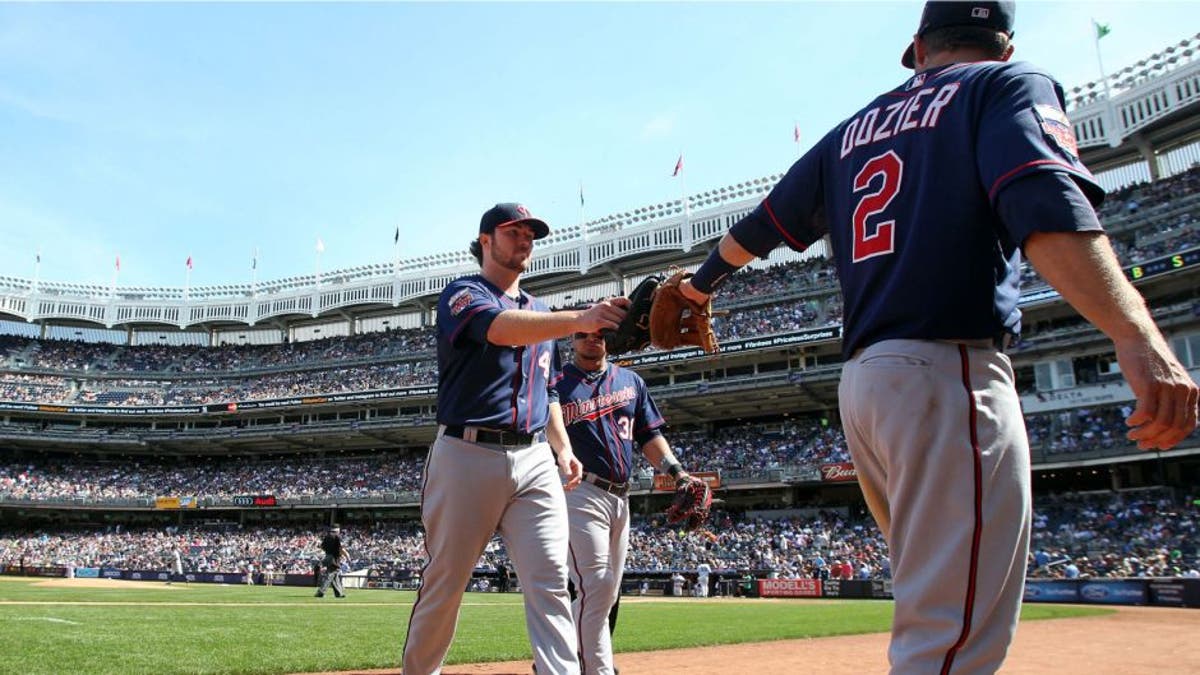 The Minnesota Twins haven't had an easy time of it on the road, having gone just 3-10 away from Target Field since the All-Star break, but a trip to New York City for a three-game series against the Yankees might be just the cure for them.
Since 2012, only three American League teams have winning road records against the Yankees, and the Twins are tops. A few games in the Big Apple might help Minnesota get back on track before two more away series against the Baltimore Orioles and the Tampa Bay Rays.
For the season, the Yankees are 32-21 at home, while the Twins are 21-34 on the road. But Minnesota has shown the ability to perform under the bright lights of New York.
One of the reason for the Twins' recent success at Yankee Stadium has been their ability to keep the Bronx Bombers from doing much bombing there. Minnesota has allowed four or fewer runs to the Yankees the last six times they've played in New York, which is one of the longest such streaks in the league.
If the Twins can keep the Yankees from doing damage early in the games, they should be in good shape to keep their New York success going. The Yankees have scored 96 runs in the first inning, which is the most in any single frame this year.
With Mark Teixeira, who has a history of clubbing the Twins, typically hitting in the cleanup spot of New York's lineup, Minnesota will hope to have a three-up, three-down first inning against the Yankees.
Among all active players, Teixeira's career batting average against the Twins (.369) is the third-highest in baseball against any team.