Twi-lights: Wolves at Rockets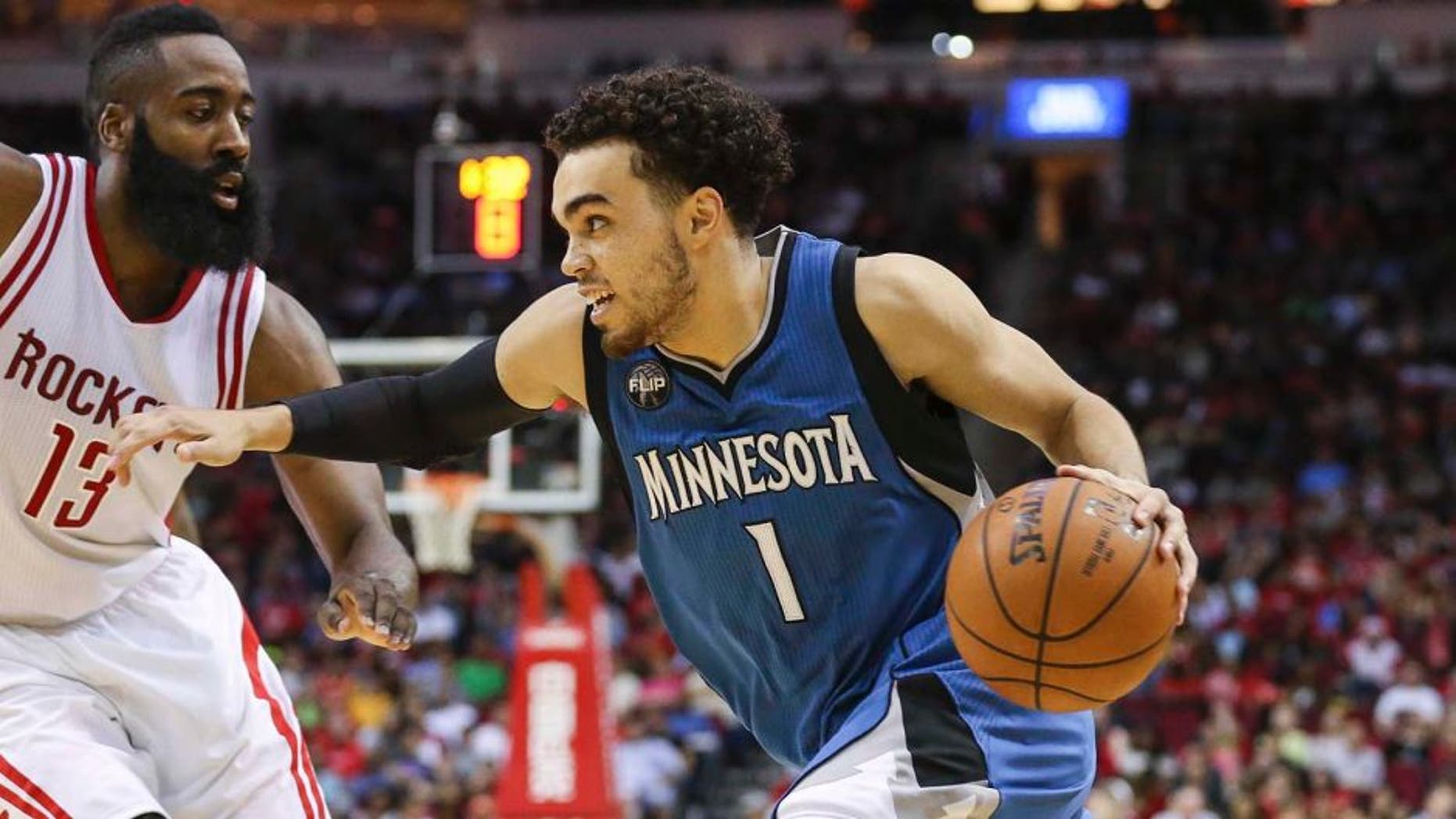 Miss out on any of the action from last night's Minnesota Timberwolves game?
We've got you covered.
Karl-Anthony Towns led the Wolves with 32 points on the night, Ricky Rubio dished out some fancy assists and Gorgui Dieng was cleared for take-off on a big alley-oop as Minnesota fell 116-111 to the Houston Rockets.