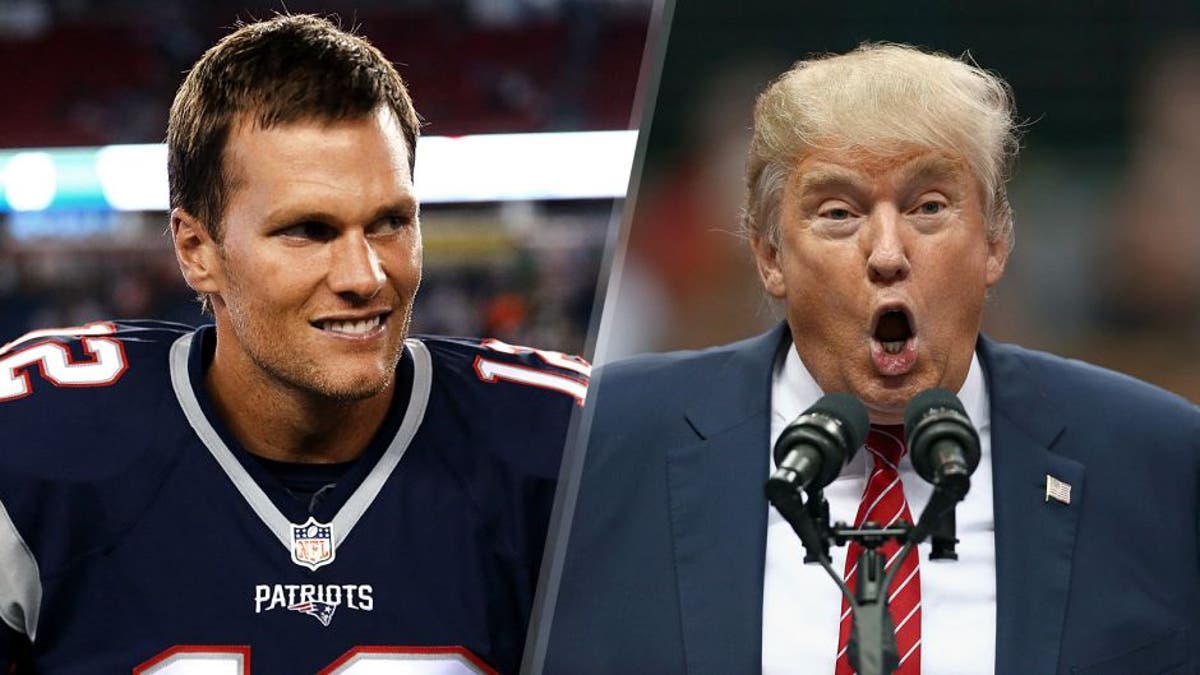 The last thing many New England Patriots fans remember about this season is the beating Tom Brady took in the AFC Championship at the hands of the Denver Broncos. He was hit a season-high 20 times and looked more uncomfortable in the pocket than he ever has.
One of his good friends wasn't happy with the way his offensive line failed to protect him and he made that known on the radio airwaves Wednesday. Donald Trump, on Boston Herald Radio, blasted the Patriots' offensive line for not keeping defenders off of his "good friend" Brady.
Via Boston Herald Radio:
At the very least, Trump's right: The Patriots' offensive line was terrible in that game, and for much of the season. And understandably, that upset Trump that his buddy was getting hit so often and driven to the ground 20-plus times.
Trump's never been shy about sharing his praise for Brady in the past, raving about him through Deflategate and during the season. He's undoubtedly his favorite player, but Peyton Manning probably checks in at No. 2 on Trump's list.
Earlier in the week, he revealed that he's "always liked" Manning and that he's a "very, very good guy," seemingly proclaiming his fandom for the Broncos in the Super Bowl. That's not the case, however, after hearing what he had to say Wednesday.
So to review: Donald Trump doesn't have a favorite football team because Tom Brady is his No. 1 guy. It's Brady or nothing in the world of Trump, apparently.