Truex soldiers to third at Atlanta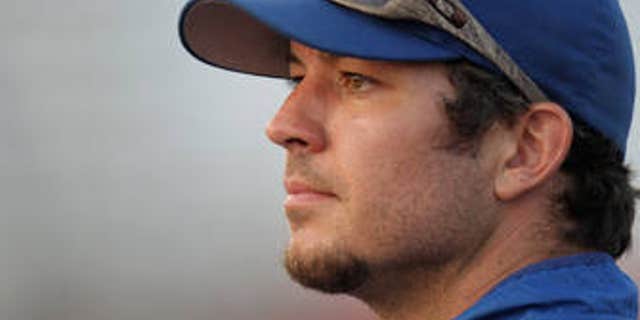 The tough guy award of the week goes to Martin Truex Jr., who brought his No. 56 Michael Waltrip Racing Toyota home third in Sunday night's AdvoCare 500 behind winner Kyle Busch and Joey Logano.
In the process, Truex held on to a wild-card spot in the Chase for the Sprint Cup. The final Chase field will be set next weekend, but for now, Truex is in.
What was especially impressive was that Truex gutted out 500 tough miles at the fast and hot Atlanta Motor Speedway with a broken right wrist suffered eight nights earlier at Bristol Motor Speedway. And the custom cast Truex wore at AMS disintegrated in the car, which left him in tremendous pain.
"It feels good now," Truex said after the race. "It hurts like hell when you're in there just steering the car. I mean, when you're steering back and forth here and you're out of control and you're holding on and you're sawing on the wheel and all the tires, it felt like every time I moved it somebody was hitting it with a hammer."
Truex and his MWR team will try to improve his comfort level next week at Richmond International Raceway, which will host the 26th and final race of NASCAR's regular season.
"I don't know what I can do to change that. Probably just going to have to deal with it," Truex said. "This is probably one of the hardest tracks to drive on as far as how much you turn the wheel, how many times you're catching the car. You never know what the heck it's going to do. It's like a surprise party every time you drive down in the corner here. This is a tough place, and I don't think Richmond will be quite as hard on it. So we'll just see."