TRUCKS: Kahne To Tackle The Rock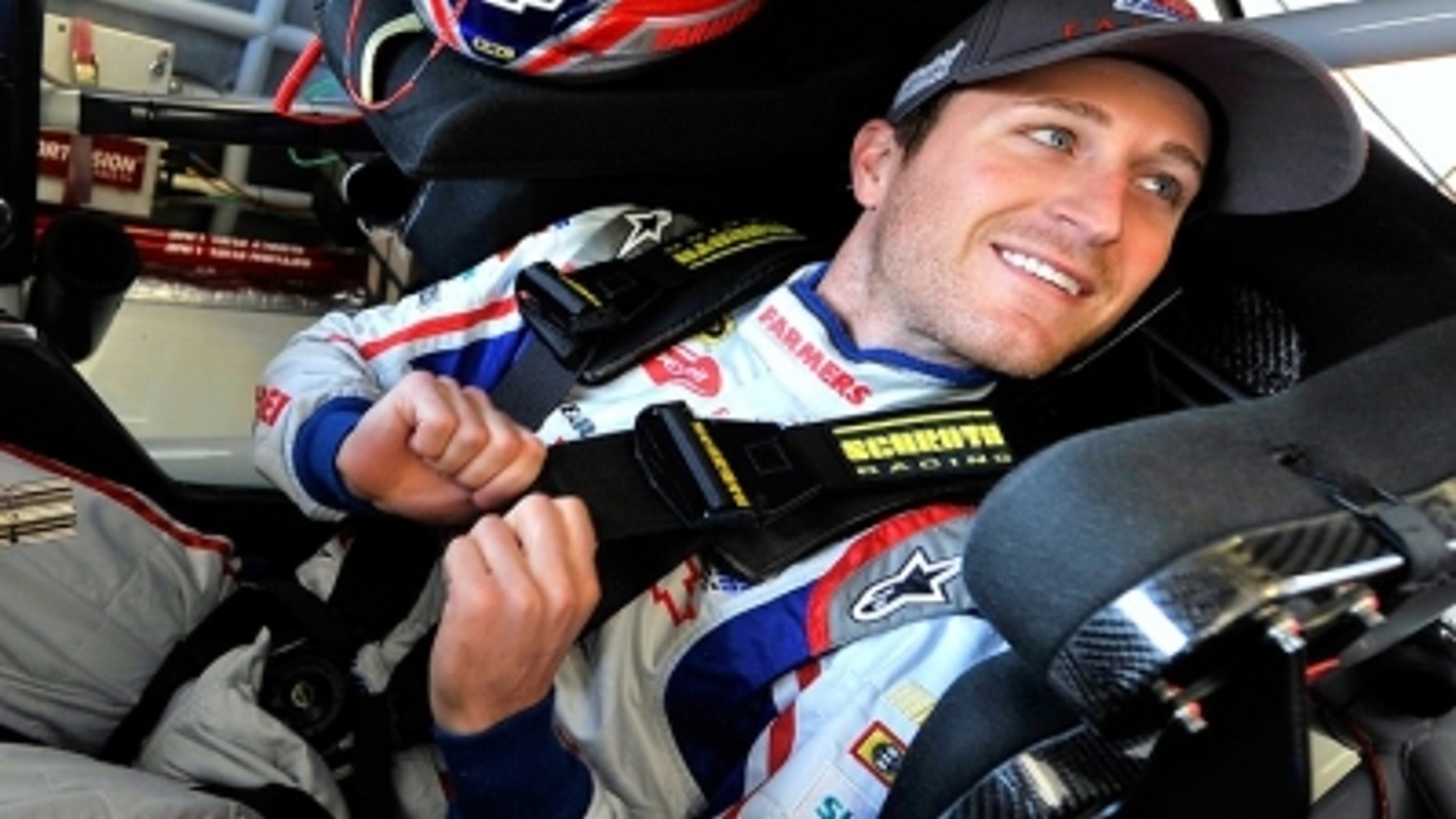 Kasey Kahne knows a good thing when he sees it, and that's why he's going racing again in the NASCAR Camping World Truck Series.
Kahne, the driver of the No. 5 Hendrick Motorsports Chevrolet in the NASCAR Sprint Cup Series, will drive a Turner Motorsports Chevrolet Silverado in the April 15 Good Sam Roadside Assistance Carolina 200 NCWTS race at Rockingham Speedway.
It will be the first race in any of NASCAR's top three series at the venerable North Carolina track since Feb. 2004. And Kahne is excited about racing there, even though it means he'll have to fly back to North Carolina the morning of the race after competing the night before in a Sprint Cup event at Texas Motor Speedway.
Kahne made the announcement during SPEED's NASCAR Race Hub Thursday night.
"I'm looking forward to it, getting to race at Rockingham again," Kahne said in an interview withSPEED.com Thursday afternoon. "It's a track I've always enjoyed driving at."
Logistics might be the hardest part of the weekend.
"To run the truck race is kind of tough because we're running at Texas both Friday and Saturday night," said Kahne. "So Brad Sweet is going to practice and qualify the Rockwell Tools truck for us, and I'm going to show up Sunday, start in back and hopefully comeup through there and get to battle for the win."
The Rockingham track has always been abrasive, which leads to fall offs in lap times and more opportunities to pass.
"I think it will be really good racing," said Kahne. "It's back to, the tires fall off so much and the speeds change, so you want to save (your tires). You can save and be really good late in the run, or go hard early in the run.
"These days as hard as the tires have been, some of the tracks don't heat 'em up like Rockingham," said Kahne, adding that the extreme tire wear here was similar to Darlington and Atlanta.
Speaking of Darlington, Kahne's last outing in a Truck Series race was at Darlington in March 2011,when he won the Too Tough To Tame 200 in one of Kyle Busch's trucks.
Asked how he put the deal together with Turner Motorsports for this race, Kahne said, "I just heard that Rockingham was having a truck race and I knew (team owner) Steve Turner had some really good trucks, so I asked him if I could drive one of Turner Motorsports' trucks. We were able to put it together pretty quick."
And "pretty quick" is what Kahne likely will be at "The Rock" next month.
Tom Jensen is the Editor in Chief of SPEED.com, Senior NASCAR Editor at RACER and a contributing Editor for TruckSeries.com. You can follow him online at twitter.com/tomjensen100.