TRUCKS: Another Burton Takes The Wheel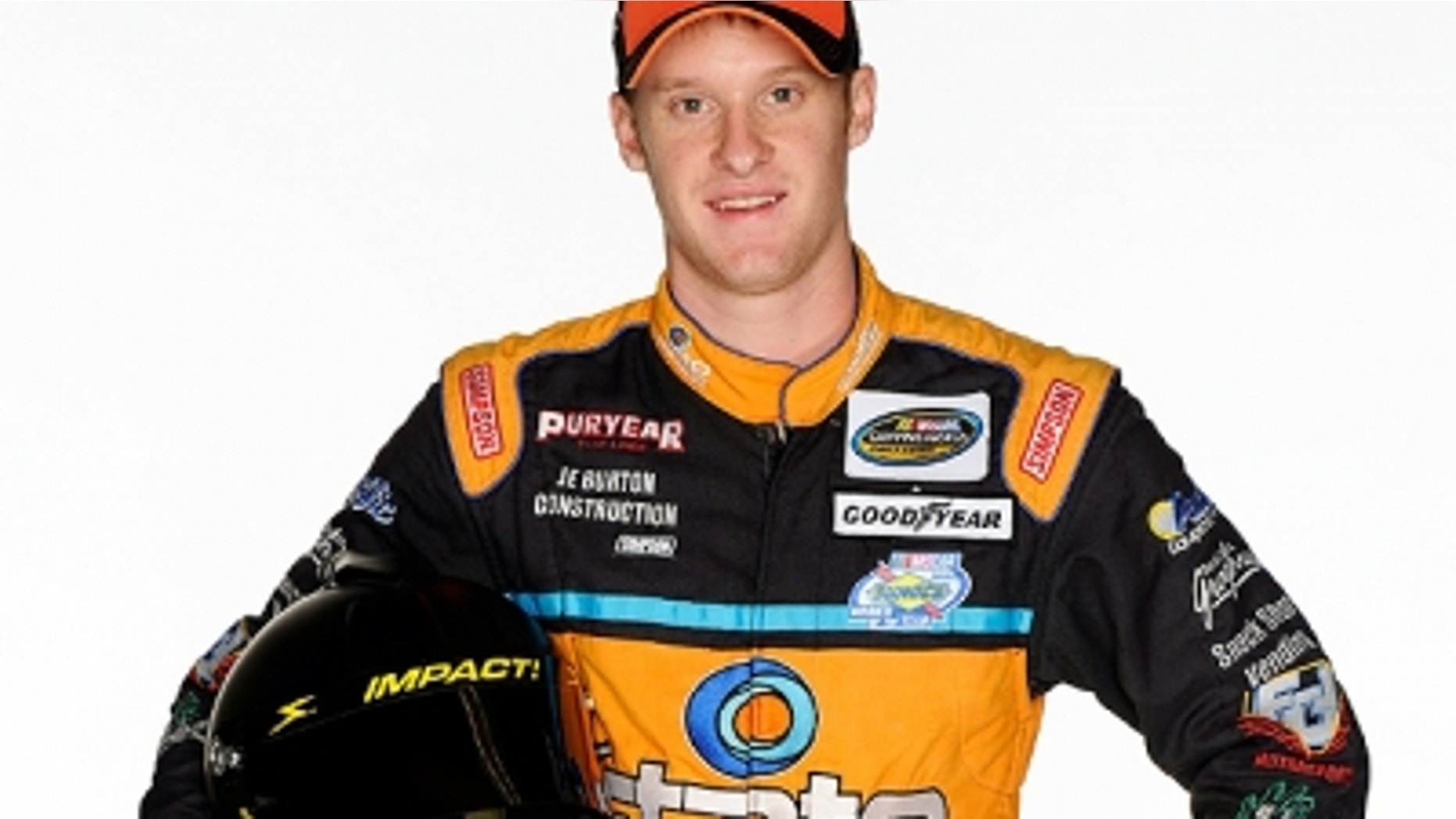 After a layoff of more than a month, the NASCAR Camping World Truck Series returns to action this weekend with the Kroger 250 at Martinsville Speedway. And when it does, there will be a new face with a familiar name behind the wheel.
Jeb Burton, son of 2002 Daytona 500 winner Ward Burton and nephew of Jeff Burton, is scheduled to make his Truck Series debut this weekend, driving the Hillman Racing No. 27 State Water Heater Chevrolet.
SPEED will televise the action from Martinsville, with Truck Series practice at 2 p.m. Friday and qualifying at 10 a.m. Saturday. SPEED's race coverage begins Saturday at 1 p.m. with NASCAR Camping World Truck Series Setup, followed by the race at 1:30 p.m.
The younger Burton is scheduled to drive the No. 27 for a total of six races this season, with Trip Bruce as his crew chief. Ward drove the truck to an eighth-place finish in the season-opening race at Daytona International Speedway, where Jeb was not yet cleared to drive.
The 0.526-mile Martinsville Speedway, on the other hand, is a much better place for Jeb to make his debut.
"There has been a lot of preparation for this over the past few years with me racing my Late Model," Burton said. "My father has been the one to really give me the support I have needed and the knowledge and advice that he has provided for me from his own experiences has been instrumental in my development."
Of course, having a father who spent his career racing has been extremely valuable for Jeb. "Most other drivers have just told me to be patient and take my time," he said, "But my dad really has helped me more with the technical side of things."
Jeb's father, Ward, is understandably proud to see his son follow in his footsteps this weekend.
"I am really excited for him and State Water Heaters and feel like he is more than ready for the challenge," Ward said of Jeb. "As long as he has a decent handling truck and a little luck, he will be able to gain respect from fellow racers and fans. Jeb is a hard working, polite young man and his mom has done a great job with raising him. There have been a lot of sacrifices behind the scenes, many that people don't see."
Tom Jensen is the Editor in Chief of SPEED.com, Senior NASCAR Editor at RACER and a contributing Editor for TruckSeries.com. You can follow him online at twitter.com/tomjensen100.