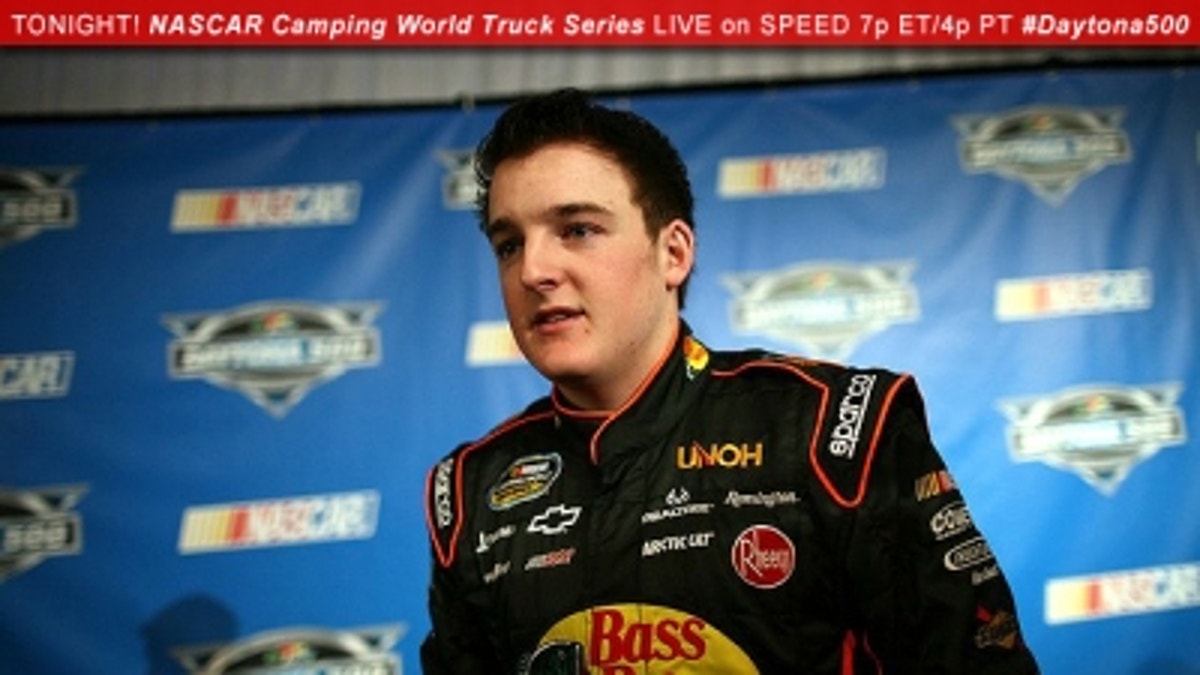 It's Truck Day at Daytona International Speedway.
Friday night's NextEra Energy Resources 250 Camping World Truck Series race will be the first points-paying event of NASCAR 2012. Qualifying for the truck grid is scheduled at 4 p.m. ET today, with the race slated for tonight beginning at 7 p.m. with NCWTS Setup on SPEED. SPEED also will broadcast the qualifying session.
The 250-mile race typically produces some of the closest, most exciting racing of Speedweeks. Michael Waltrip won last year's race (in overtime) by .061 of a second over Elliott Sadler.
One of the questions surrounding the Truck Series this season will be the impact of swapping one Dillon for another. Austin Dillon, last season's Truck champion, has moved to the Nationwide Series, leaving his solid Richard Childress Racing trucks to younger brother, Ty.
The Dillons are grandsons of team owner Richard Childress, whose Welcome, N.C., operation builds some of the series' best trucks. The pressure – both within and outside the family – will be on Ty to repeat Austin's success in the series.
Ty won the Automobile Racing Club of America championship and seven ARCA races last season.
He will be wrestling for the championship with the Truck Series' usual diverse cast of characters – from series graybeards like Ron Hornaday Jr., Todd Bodine and Matt Crafton to relative youngsters like Joey Coulter, James Buescher and Parker Kligerman.
Johnny Sauter, who finished second to Austin Dillon last season, is considered this year's championship favorite by many. He won twice last year and finished six points behind Dillon.
Also back from last year's top five are third-place Buescher, fourth-place Hornaday and fifth-place Timothy Peters.
Among the series' changes this year are Hornaday's move to Joe Denette Motorsports, ThorSport's switch to Toyotas from Chevrolets, the absence of the defunct Kevin Harvick Inc. trucks and the arrival of Hillman Racing, which will field trucks for returning veteran Ward Burton and his son, Jeb.
Peters put up the fastest lap in Thursday practice for the trucks. He, Bodine and Chris Fontaine ran laps over the 185-mph mark. Also in the top 10 were Coulter, Brendan Gaughan, Cale Gale, Miguel Paludo, Bryan Silas, J.R. Fitzpatrick and Jason White.
Oddly enough, none of the winners in the 11-year history of the Daytona Truck race has gone on to win the seasonal championship.
Mike Hembree is NASCAR Editor for SPEED.com and has been covering motorsports for 30 years. He is a six-time winner of the National Motorsports Press Association Writer of the Year Award.